9 Best New Songs of the Week
That makes three new Kanye songs in less than a month.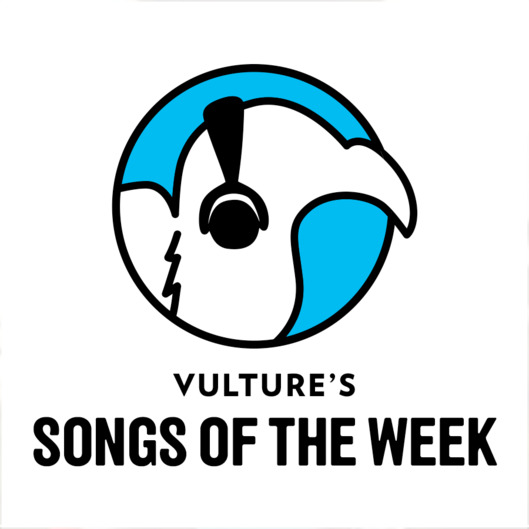 Every week, members of the Vulture staff highlight the best new music. If the song is worthy of your ears and attention, you will find it here. Read our picks below, share yours in the comments, and subscribe to the Vulture Playlist for a comprehensive guide to the year's best music.
Andra Day, "No Makeup" (Kendrick Lamar cover)
Confirmed: Andra Day has the voice of an angel. We already knew that from her breakthrough hit "Rise Up" (and all those Christmas commercials with Stevie Wonder). Today, she offers more proof with a cover of Kendrick Lamar's devastating "No Makeup" from Section.80, pegged to the Grammys (they're both nominated). She handles both Colin Munroe's hook and Kendrick's verses, sounding freakishly like an India.Arie–Erykah Badu hybrid on the latter. She flips it at the end, throwing in the hook from Lil Kim's "Crush on You" because that's just the kind of fierce blast from the past Andra Day is. —Dee Lockett (@Dee_Lockett)
Hit-Boy, "Divine Guidance"
Hit-Boy makes a strong contribution to the "hip-hop songs dedicated to moms" canon with "Divine Guidance," a take-me-to church-on-a-Tuesday banger that gets real-real good after the three-minute mark when the beat drops, the choir gets involved, and the bars hit a high point. An instant-replay classic. (Also, call your mom.) —Lauretta Charlton (@laurettaland)
Future, "Inside the Mattress"
On his latest mixtape, Purple Reign, Future reveals how he plans to protect his assets during the next financial crisis, and continues to throw shade at his ex, who is too busy shining to care. (Nard & B brought that beat, though.) —LC
Laura Mvula ft. Nile Rodgers, "Overcome"
It is such a joy to have Laura Mvula back in my ears. She took a bit of a break after her 2013 acclaimed debut, but now she's returned alongside Nile Rodgers on a subtly disco-leaning new track, hopefully off a new album. There's so much drama in Laura's voice; every note feels like an event. Is there such a thing as disco-gospel? If not, I think Laura Mvula just invented it. —DL
Alex Newell, "This Ain't Over"
There's not a single dance-pop artist I'm more excited about than Alex Newell. The former Glee star is prepping his debut EP, which follows his standout turn on the Knocks' jam "Collect My Love" last year, and he's previewing it with "This Ain't Over." This is just diva vocal acrobatics flexed with the swag of a queen. They created words like slay with Newell in mind, and I for one can't wait to watch him work the stage on tour with Adam Lambert this year. —DL
Rostam, "EOS"
Within the finely tuned superstructure of Vampire Weekend, Ezra Koenig and Rostam Batmanglij function as a sort of iceberg: Above the surface, Koenig projects cool, knowing quirk, and cocksure consistency, while below, Batmanglij operates the band's just-controlled chaos with focus and precision. To see Batmanglij unleashed from that structure, then — first as Discovery, his project with Ra Ra Riot's Wes Miles, and now under his own first name — is to get a clear-eyed look at the wizardry with which he creates atmosphere, both within and without VW. "EOS" is like a thing you'd hear echoing across a valley, shimmering and ethereal, at once reminiscent of and completely unlike Vampire Weekend's monomaniacal power. And Batmanglij's voice, a throaty, baleful call, fits the scene beautifully; it's clear that Rostam understands his own instrument as well as any other. —Kevin Lincoln (@KTLincoln)
Santigold, "Chasing Shadows"
After a four-year break, Santigold will finally return with 99¢ next month. Her latest single, produced by Vampire Weeknd's Rostam Batmanglij, has her putting on a distinctly Afro-Caribbean accent over what almost sounds like a sample of Jay Z's "Hard Knock Life." It works more than the album's last two singles, and, as usual, its visuals are A+. —DL
Tinashe Feat. Juicy J, "Energy"
Tinashe is best known for her dance moves and her club bangers like "2 On" and "All Hands on Deck," but she truly excels when she gets her quiet storm on, turns the lights down low, and gives you a slinky R&B jam to chill to. Sounding like a sequel to Aquarius's "Cold Sweat," Tinashe sings over an electronic Mike Will beat that'll get you in "the mood" if you know what I mean. That's when Juicy J jumps on the track to turn it all the way up. —Ira Madison III (@ira)
Kanye West Feat. Kendrick Lamar, "No More Parties in L.A."
Aside from being Kanye West's second excellent song in as many weeks — seriously: If these two tracks are any indication of Swish, then let's just put a statue of Yeezy outside the United Center right now — "No Parties in L.A." presents a very valuable case study of Rap Music in the Year 2016. Many of the high-gloss team-ups from last season were syntheses, or at least meetings in the middle: What a Time to Be Alive was the best possible version of Drake doing Future karaoke; Young Thug plus anybody is basically the Blob eating a city block. But here, Kendrick and Kanye both do their own particular thing, and those particular things are substantially different. Working within the boundaries of each bar like a ballerina in a very small box, Kendrick pivots and pirouettes; he's such a terrific stylist that he's nearly done away with style altogether, making his perfect flow into a jelly that he can mold and remold at will. Kanye, on the other hand, is more and more seeming to eschew form as a concern at all. He raps when and where he wants on the beat, here a Madlib joint that epitomizes the producer's knack for subverting the soul of a sample into something like broiling menace, and he stuffs words into his bars like he's exploding with them. Kanye has a lot to say right now. Good thing for us. Maybe less so for his cousin. —KL