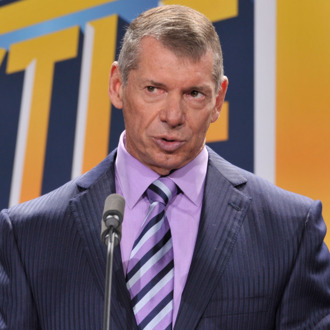 Now, here's a press release:
Park City, UT (January 28th, 2016) - WWE Studios and Blumhouse Productions announced today that they have acquired all worldwide rights to the Sundance film SLEIGHT.  BH Tilt, a division of Blumhouse run by John Hegeman, will oversee the release and marketing of the film. WWE Studios will leverage WWE®'s extensive platforms from weekly TV shows, including WWE's flagship programs, Monday Night Raw® and SmackDown®, digital, social media and WWE Network, to market the film.
Part of this makes sense: Blumhouse Productions is a company that produces and distributes movies, usually horror and found-footage films budgeted under $10 million — though it also helped produce 2014 Best Picture nominee Whiplash.
Part of this does not make sense: The WWE is the WWE.
But you may have noticed over the last few years that "Superstars," as the WWE hilariously refers to its talent, have appeared in plenty of straight-to-video-type action and horror movies. Turns out, those were largely produced by WWE Studios. Superstars who made the transition to acting include a few huge names — the Rock, John Cena — as well as folks you probably haven't heard of: Dwayne Barrett, of Dead Man Down (co-starring Colin Farrell!); David Otunga, of The Call (co-starring Halle Berry!); and Mark Henry, of the upcoming Incarnate (co-starring Aaron Eckhart!).
Despite the 40 films attached to WWE Studios on its IMDb page, though, this appears to be the first time the company has gone fishing for festival fare. Could a WWE prestige film be next? Did it make a secret bid for The Birth of a Nation? Hey: If the company you buy paper towels from just bought the new Kenneth Lonergan film, then why the hell not?