The Best Frozen Moments From the 2016 Grammys
Taylor Swift winning, Taylor Swift losing, Kendrick performing, and so much of Lionel Richie's face.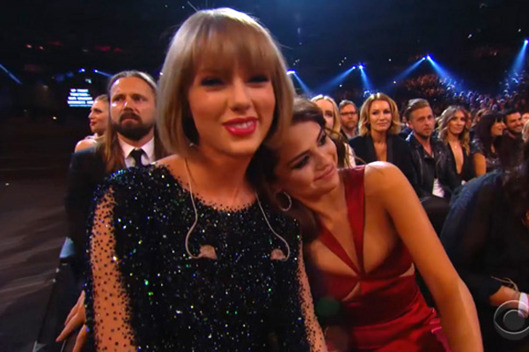 The 2016 Grammys were last night, and boy, were they last night. We've already picked our highs and lows and highlighted our favorite performances (not just Hamilton and Kendrick) that did and, sadly, did not happen (see you next year, Rihanna and Lauryn). Now it's time to shine a light on the moments between those Grammy moments — sorry, #GrammysMoments. Here are the best facial expressions, the best reaction shots, the best accidental Solo cups in frames. May we present the best frozen moments of the 2016 Grammys.
BEGIN SLIDESHOW