The 2016 Oscars Are on Track to Be the Third-Lowest-Rated Ceremony Ever
The poorest showing since the year of <em>No Country for Old Men</em>.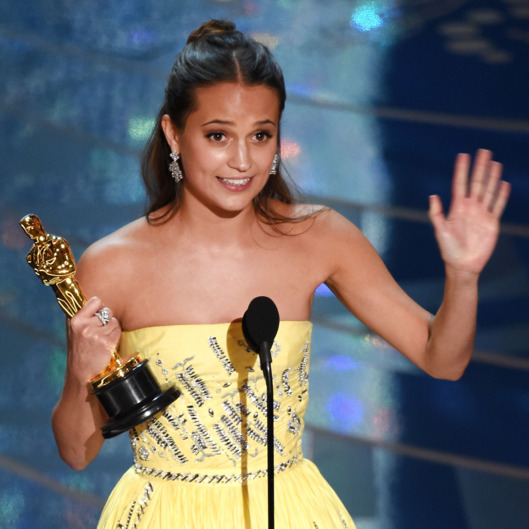 All the advance attention given to this year's Academy Awards wasn't enough to boost ratings for Sunday's telecast: The Chris Rock–hosted show is on track to be the least-watched Oscar ceremony since 2008 and the third-lowest-rated ever. Per preliminary Nielsen data, roughly 34.3 million viewers tuned in for the nearly three-and-a-half-hour broadcast, a decline of about 6 percent from preliminary estimates of last year's audience. Final numbers won't be in until Tuesday, but it seems all but certain that the 2016 show will be the least-watched since a relatively meager 32 million showed up to watch Jon Stewart preside over the coronation of No Country for Old Men, the smallest number ever for an Oscar show since Nielsen started tracking viewership in the mid-1970s. (The second-least-watched show was in 2003.) While ABC noted that this year's show appears to have done slightly better with millennial viewers under 35, as well as with younger men, among the demo group coveted most by advertisers — adults under 50 — Sunday's broadcast notched a preliminary 10.4 rating. That should go up a bit in the final numbers, but barring a bigger-than-usual surge, it seems likely this year's broadcast will do no better than tie 2008's show to rank as the lowest-rated Oscars in the key demo. While the #OscarsSoWhite movement brought plenty of attention to the 2016 Academy Awards, the show also faced two other obstacles: calls for viewers to boycott the ceremony and a relative paucity of blockbusters represented in the nominations.