Adele Doesn't Want Her Son Photographed for the Coolest Cool-Mom Reasons
And more from her <em>Vogue </em>profile.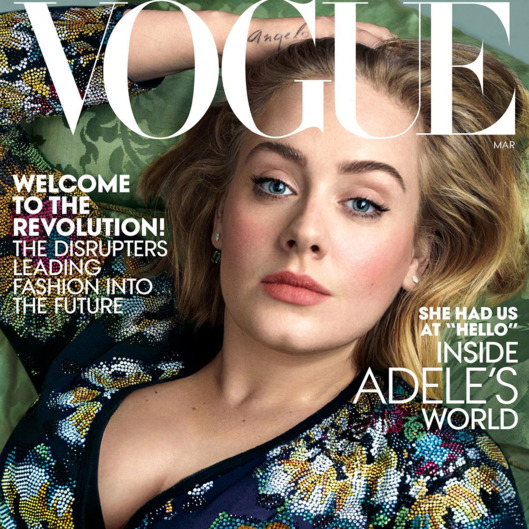 Adele will pop up once again on the cover of Vogue next month, but the real treat, as always, comes with her frank responses to questions from interviewers. In this case, Adele takes the time to share her fangirl-like love of other artists. For instance, she's a big fan of Carol and would like to work with a director like Todd Haynes on her next music video, which would be for "When We Were Young." "I loved Carol," she told Vogue. "I loved the way it looked, and I loved the awkward silence in it — I'd like to have some awkward silence in the music video." Adele already has the meticulously applied makeup of a Haynes heroine, so it's really not too much of a stretch.
The singer also revealed that she was a massive fan of the the Spice Girls growing up — or rather, she still is, as shown by her stint on "Carpool Karaoke." As a kid, she was thrilled when her mother saved up for tickets. "People always think I joke about this," she said, "but the Spice Girls blew up when I was seven. And seeing them coming from a humble background — there was hope in it. It was really a massive part of my life when the whole Girl Power thing happened."
Finally, Adele dishes just a bit about motherhood. She doesn't want her son, Angelo, to be in the spotlight, and has sued British photographers who've tried to bother her at home. "I think it's really hard being a famous person's child. What if he wants to smoke weed or drink underage, or what if he's gay and doesn't want to tell me, and then he's photographed and that's how I find out?" Still, she is willing to let slip a few secrets about his origins. In a classic Adele line, she reveals that Angelo was conceived with baby daddy Simon Konecki "the day the last Vogue cover came out!"