Woody Allen Has Tolerated Working With Amazon Just Enough to Give Them His New Movie
The film stars Kristen Stewart and Steve Carell.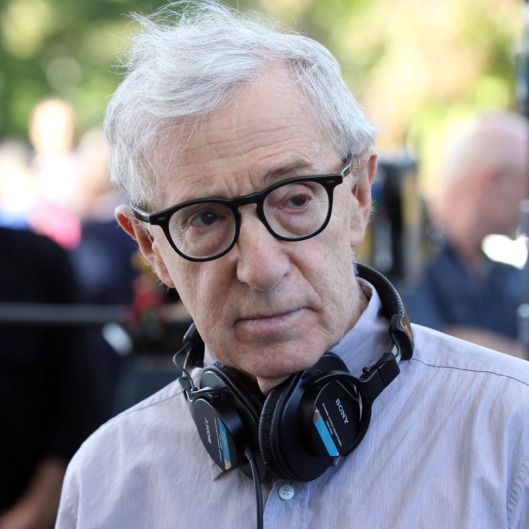 Woody Allen's relationship with Amazon has been rocky, to say the least, since he first announced he was making a television show for the online superstore last year. He has said he's "regretted every second" of the process, but now that the show has set its cast of Allen, Miley Cyrus, and Elaine May, things between Woody and Amazon appear to be looking up. Now he's gone and given them his next movie: Amazon Studios has announced it has purchased Allen's new film and will give it a theatrical release sometime this summer, then stream it exclusively on Amazon Prime. The untitled film, which stars Kristen Stewart and Steve Carell (who replaced a possibly fired Bruce Willis), is a rom-com set in 1930s New York and Los Angeles. It also stars Jesse Eisenberg, Blake Lively, Parker Posey, Corey Stoll, Jeannie Berlin, and Ken Stott. Of the deal Allen had only this to say: "Like all beginning relationships, there is much hope, mutual affection, and genuine goodwill — the lawsuits come later." Ah, young industry love.