The Best Frozen Moments From the 2016 Oscars
From Leonardo DiCaprio to Rooney Mara to Jacob Tremblay.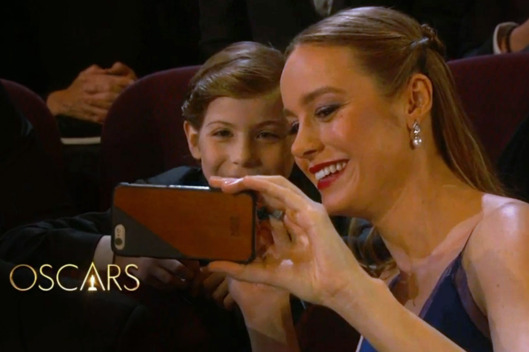 Oscar, Oscar-Oscar, Oscar-Oscar, Oscar! Last night was the 88th Academy Awards and, boy, did they happen. There were highs and lows, winners and losers, powerful performances, sweet relief for Leonardo DiCaprio, red-carpet looks, and a killer Chris Rock monologue. But now it's time to celebrate the moments between those moments – the frozen moments. Did someone make a weird face when winning? We got that. Did a musician get up to talk to an unexpected star during the break? We have that, too. So, without further ado, here are the best frozen moments from the 2016 Oscars.
BEGIN SLIDESHOW