Bill Cosby Loses Appeal That Could Have Stalled His Sex Assault Case
The same judge had already refused to dismiss the case earlier this month.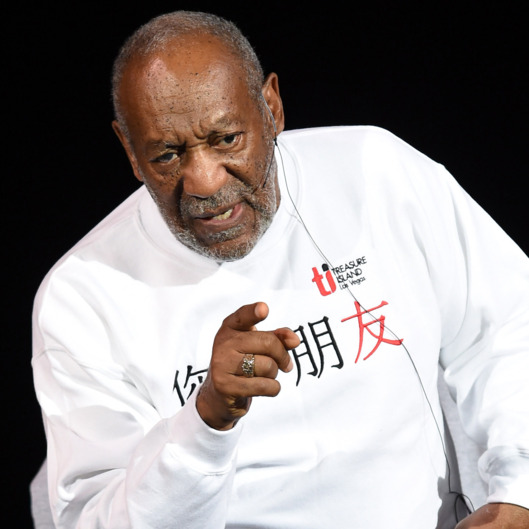 Bill Cosby's sexual-assault case in Pennsylvania inches closer to trial, according to reports, as another attempt to stall criminal proceedings there has been shut down. A Montgomery County judge on Tuesday quashed a petition that sought a Superior Court review of a previous decision to proceed to trial, calling such an appeal unwarranted. Cosby and his legal team have tried to argue that the comedian's aggravated indecent assault charges should be tossed by citing a former prosecutor there who had, more than ten years ago, promised not to follow through on allegations brought by Andrea Constand.
Earlier in the month, however, the presiding judge in question upended that strategy, and this week added that the immediate appeal to that call "would not materially advance the ultimate termination of the matter," according to the AP. The Philadelphia Inquirer points out that two petitions were filed, though: one to that judge, and another to the Superior Court itself — though the former has been denied, the latter is still pending. If accepted, the case could come to a halt for the court to assess the judge's decision to discount the previous pretrial agreement. If not, Cosby's team will prep for an evidence hearing scheduled for March 8.