Chris Rock Is Going to Science the Sh*t Out of Some Matt Damon Jokes at the Oscars
The Academy will come to fear his comedy powers.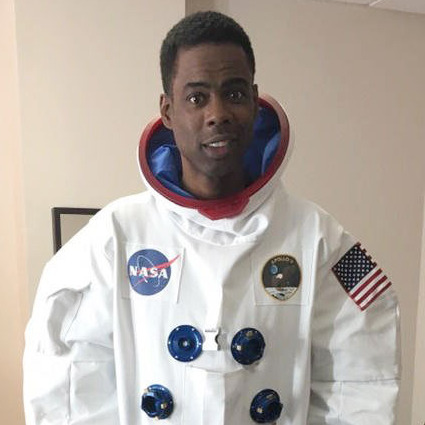 If you want jokes, you'll have to make them from scratch. Fortunately, Chris Rock knows the recipe: Take an acclaimed space movie starring an an Academy Award winner. Add social commentary. Burn. From the looks of the tweet he posted of himself in a NASA space suit, Chris Rock is going to absolutely devastate your boy Matt Damon this Sunday at the Oscars. Unless the suit is an indication that Chris Rock is actually going to space, in which case, God bless you, Chris Rock, and please come right back, because we do not have a bunch of backup hosts just lying around. Do you really want the Academy to have to ask Neil Patrick Harris to fill in at this point? There's no way he can find a babysitter in time!