The Hamilton Cast Will Perform a Song at the Grammys, So You're 1/46th of the Way to Actually Seeing It
They're doing "Alexander Hamilton."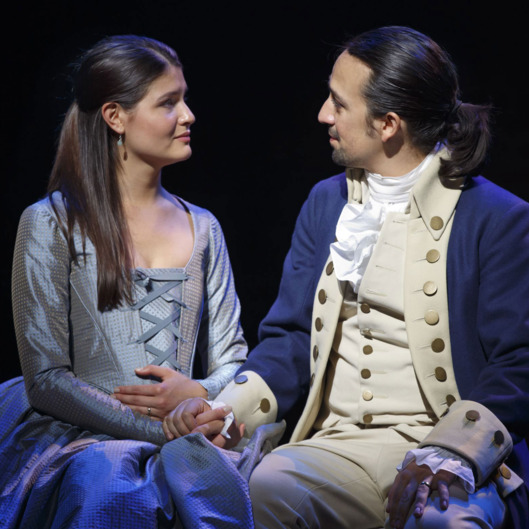 It is a truth rarely acknowledged that some of the world's most fervent Hamilton fans have not actually seen Hamilton. (Those ticket prices!) To help us poor souls, the Grammys today announced that the cast of the hit Broadway musical will perform during the February 15 telecast, finally giving us some visuals to accompany the cast recording that plays in our minds 24 hours a day nonstop. According to Lin-Manuel Miranda, the cast will perform the show's opening number, "Alexander Hamilton," from their stage at the Richard Rodgers Theatre. If it's anything like past Grammy performances, they'll be joined onstage by Eddie Vedder, Steven Van Zandt, Bono, Jack White, and John Mayer, with Keith Richards making a special guest appearance as George III.