Ratings: HBO's Vinyl Is Not Exactly Storming the Nielsen Charts
A mere 764,000 viewers tuned in for the premiere.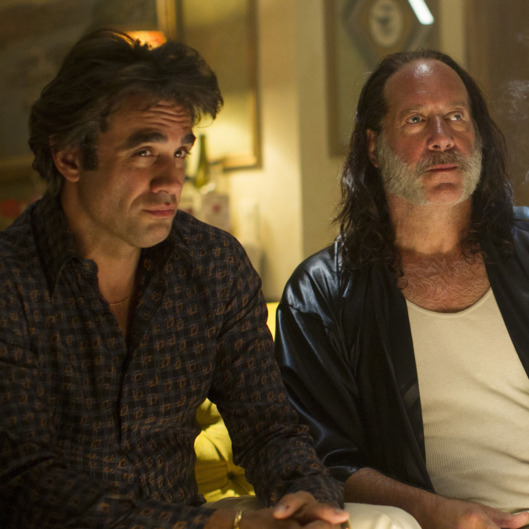 HBO's heavily hyped big-budget Martin Scorsese drama Vinyl could use some payola right about now: Ratings for Sunday's two-hour opening episode were shockingly low. Per Nielsen, a mere 764,000 viewers caught the 9 p.m. premiere, one of the smallest audiences ever for the first installment of an HBO drama in recent years. Vinyl not only lost handily to Showtime's Sunday duo of Shameless and Billions (a combined 1.3 million viewers from 9 to 11 p.m.), it even finished below the audience of the show that followed it, Last Week Tonight With John Oliver (1 million.) And it came in well below the last big HBO drama to debut in the winter, True Detective, which attracted 2.3 million viewers in 2014 opposite a big NFL playoff game and also without the benefit of an established HBO hit as its lead-in.
HBO doesn't spin ratings, but if it did, execs would likely point out that, unlike True Detective, Vinyl had to contend with the mid-season premiere of AMC's massive hit The Walking Dead (which returned to nearly 14 million viewers). They'd also likely argue that Vinyl opened in the middle of a three-day holiday weekend, and repeat the fact that the network isn't all that concerned with overnight ratings, and instead looks at how a show performs over the course of several weeks and on various platforms (including VOD and HBO Go). Still, all those mitigating factors aside, there's no getting around it: HBO had to be hoping for much better results from a show with as much behind-the-scenes star power as Vinyl. It's possible, of course, that the show will grow audience over the next few weeks or perform particularly well once DVR numbers and replays come in. But if not? Vinyl may soon take a cue from Billboard's No. 17 song of 1973, and "Drift Away."