Here's Your First Official Look at Guardians of the Galaxy Vol. 2 With Little Baby Groot Oh God Look at Him He's So Tiny
Also with 100 percent more Kurt Russell.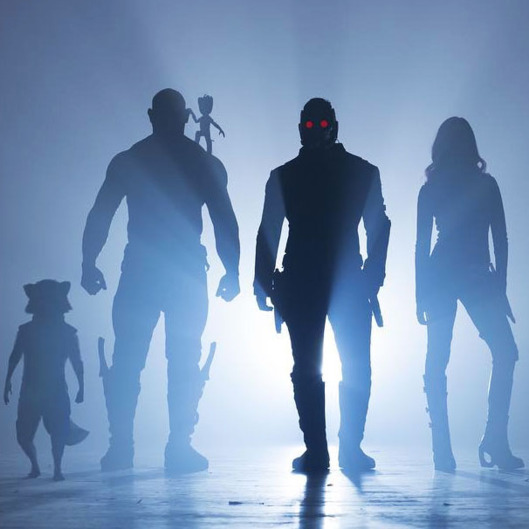 Writer-director James Gunn proudly presented official photography from Guardians of the Galaxy Vol. 2 today, in which the Guardians return as what appears to be a gang of spooky roadies, and sang the praises of official new cast member Kurt Russell. "My favorite movie as a small child was The Strongest Man in the World, so I'm glad to announce that, yes, Kurt Russell has joined our cast and, yes, he is more awesome a dude than I ever could have imagined," Gunn gushed on Instagram. He also revealed that Pom Klementieff would play Mantis, and that Elizabeth Debicki and Chris Sullivan would also join the cast. Most important, look at Baby Groot's silly little legs! Look at them! Oh Lord, he's like a baby that can fight and is also wise. You just want to put him in a flowerpot and carry him around with you, but don't do it. He's very busy. They have a lot more movie to shoot. Oh no, and is he holding onto Drax's ear? Oh no. Oh no.