James Gunn Is Worried Hollywood Will Learn the Wrong Lessons From Deadpool
"They'll treat you like you're stupid, which is the one thing <em>Deadpool</em> didn't do."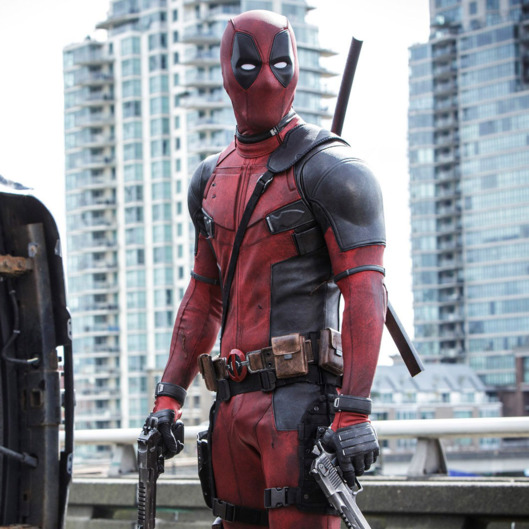 Deadpool is coming off a massive, record-breaking opening weekend, which is enough to make Hollywood scramble to make legions of R-rated imitators, like a series of increasingly inane in-jokes unspooling in a Reddit thread. And to that James Gunn, director of Guardians of the Galaxy, says, "Enough." "After every movie smashes records people here in Hollywood love to throw out the definitive reasons why the movie was a hit," Gunn wrote in a Facebook post. "I saw it happen with Guardians. It 'wasn't afraid to be fun' or it 'was colorful and funny' etc etc etc. And next thing I know I hear of a hundred film projects being set up 'like Guardians,' and I start seeing dozens of trailers exactly like the Guardians trailer with a big pop song and a bunch of quips. Ugh. Ugh. Ugh. Ugh. Ugh. Ugh."
"Deadpool wasn't that. Deadpool was its own thing," Gunn continued. "THAT'S what people are reacting to. It's original, it's damn good, it was made with love by the filmmakers, and it wasn't afraid to take risks." Gunn, currently hard at work on Guardians of the Galaxy Vol. 2, was particularly frustrated by a quote from a Hollywood executive, who said in a Deadline post that the Ryan Reynolds–starring snarkfest succeeded because it was "poking fun at Marvel." Gunn wrote in response: "What do you think Favreau and Downey did in Iron Man? What the fuck was Ant-Man??!"
Whether you like it or not, the imitators are coming, Gunn wrote, "but, by that, they won't mean 'good and original' but 'a raunchy superhero film' or 'it breaks the fourth wall.' They'll treat you like you're stupid, which is the one thing Deadpool didn't do." But original movies do happen sometimes, even if only by accident. Just as Fox made Deadpool after the success of Guardians, one studio might get the hint and realize, "'Boy, maybe we can give them something they don't already have.' And that is who is going to succeed.'"