Fox Just Gave the Lonely Island Their Own SNL
It's called <em>Party Over Here</em>.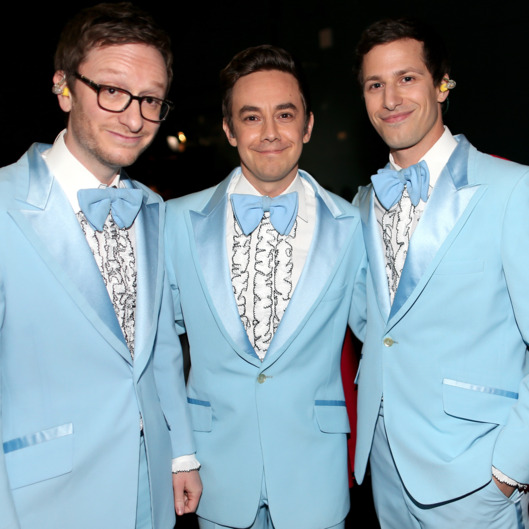 A decade after starting their TV careers at Saturday Night Live, the Lonely Island are getting a Saturday-night sketch show of their very own. The Hollywood Reporter writes that the comedy threesome will collaborate with Paul Scheer in producing a half-hour sketch-comedy series for Fox called Party Over Here. The title comes from the name of the group's "development venture" with the network and also, possibly, "Whoomp! (There It Is)." None of the Lonely Island guys will be a part of the show's ensemble — Nicole Byer, Jessica McKenna, and Alison Rich, with featured players Carl Tart and Marques Ray — nor will they be directly competing with SNL, as POH will air at 11. Lorne Michaels seems to be taking this news better than Johnny Carson did, so it looks like late night really is a nicer place.