Louis C.K. Plans to Release the Next Episode of Horace and Pete This Saturday, Drop the Price of Future Episodes
Unlike the first episode, which cost $5 to view, the second will be available for $2. Future episodes will be available for $3.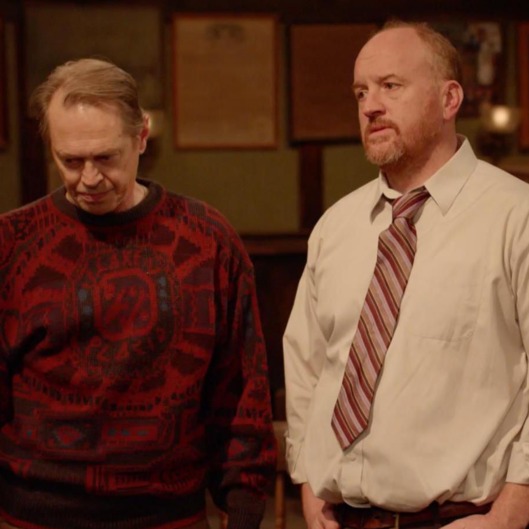 With almost no warning, Louis C.K. released the first episode of Horace and Pete, a web series starring himself and Steve Buscemi, on his website last Saturday. In an email to subscribers Thursday, also posted to his website, C.K. went into more detail on the series, which, true to form, he is producing, directing, writing, distributing, and financing on his own. The next episode of Horace and Pete will drop this Saturday; unlike the first episode, which cost $5 to view, the second will be available for $2, and future episodes will be available for $3. We're no economists, but we think that means the second episode is less than half as good as the first, and two-thirds as good as the ones to come. 
As an explanation for the fee, C.K. pointed to the cost of production. Unlike a comedy special, Horace and Pete requires a full crew and has an expensive cast — including Steve Buscemi, Alan Alda, Edie Falco, Aidy Bryant, and Jessica Lange. "Every second the cameras are rolling," C.K. wrote, "money is shooting out of my asshole like your mother's worst diarrhea." (This is true of all TV, though the producers of something like Grease: Live might choose different language.)
Horace and Pete stars C.K. and Buscemi as the titular Horace and Pete, who manage a dive bar in Brooklyn together, with Alan Alda as barkeep Uncle Pete. The first episode starts to dig into the family's complicated and dark history, while also letting visitors to the bar chat about current events, such as the Iowa primary. The episodes are shot in a multi-cam format, in the vein of sitcoms like Cheers, and each will be posted soon after it is filmed. C.K. writes that he avoided publicity so that viewers would get the chance to experience the joy of finding something completely new. "I'm always delighted when I can see a thing without knowing anything about it because of the promotion," he wrote. "So making this show and just posting it out of the blue gave me the rare opportunity to give you that experience of discovery."