The Reason We'll Probably Never See the Original Game of Thrones Pilot Is Because It Was Apparently a Huge Piece of Crap
"I just remembered writing in all caps, 'Massive problem.'"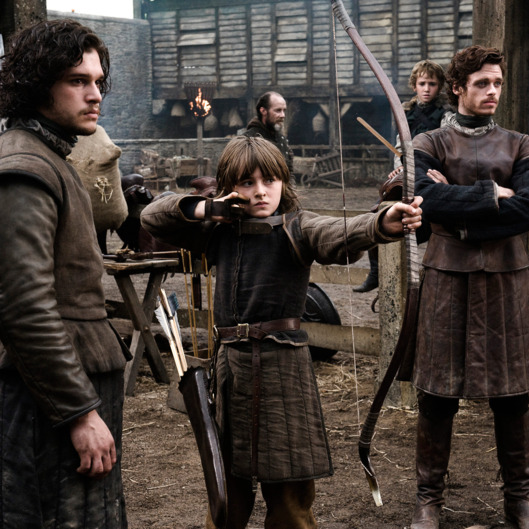 Six years after its completion, the original, unaired Game of Thrones pilot — directed by Spotlight's Tom McCarthy, and featuring different actors for Daenerys Targaryen and Catelyn Stark — remains a source of fascination for fans, for the simple reason that almost no one outside the production has ever seen it. Now, while appearing on the podcast Scriptnotes, GOT showrunners David Benioff and D.B. Weiss have finally revealed why: It was terrible. The pair recalled hosting a screening of the pilot, where Scriptnotes co-host Craig Mazin was in attendance. "I was taking notes, and I had this yellow legal pad, and I just remembered writing in all caps, 'Massive problem,'" recalled Benioff. Weiss confirmed, calling the screening "one of the most painful experiences of my life." Mazin was at a loss for constructive criticism, telling the pair simply: "Change everything." So they did! They re-shot almost the entire episode (though some old footage remains; look closely for shots where Ned Stark's hair is darker), rewrote some scenes, and the rest is history. Said Mazin, "You had saved a complete piece of shit and turned it into something brilliant. That never happens!"