Breathe: Pacific Rim 2 Is Really, Truly, Thankfully Back on Again, With Daredevil's Steven S. DeKnight
"Dream of Kaijus and Mecha!!"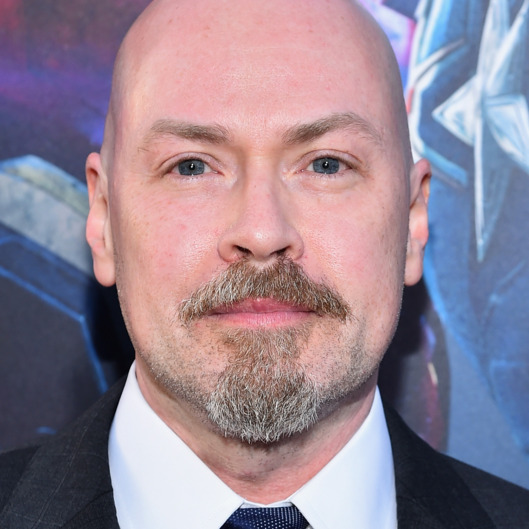 Steven S. DeKnight's here to pump the brakes on your emotional Pacific Rim 2 roller-coaster, as Legendary Pictures has selected the Daredevil showrunner to direct the long-awaited follow-up. (Yep, it's really back on!) If you aren't familiar with his Daredevil work, you might know DeKnight from his multi-hyphenate ties to the Buffy, Angel, Smallville, and Spartacus sagas — the last of which he created. According to Deadline, most other personnel and timeline details for the sci-fi project are still unclear. But DeKnight will make his feature directorial debut using material from a new Jon Spaihts (Prometheus) script.
The welcome update comes amid a series of on-again, off-again announcements that wavered between promising the sequel in 2017 to voiding it entirely. Late last year, Guillermo del Toro had resolved to get a tweaked budget and script approved by Legendary and Universal. The persistence paid off. In addition to the fact that he'll stay attached as a producer, it's important to note how happy the original helmer is:
Met w DeKnight and we are all so happy with our choice to take Pac Rim 2to where we know it can go!!

— Guillermo del Toro (@RealGDT) February 24, 2016
Now Pac Rim is a known property and we can expand big!

— Guillermo del Toro (@RealGDT) February 24, 2016
And rightfully so — even more good news is on the way:
More news soon! But- as I said a few weeks ago: this is happening and the ideas we have are great!! Buenas noches from Toronto...

— Guillermo del Toro (@RealGDT) February 24, 2016
Dream of Kaijus and Mecha!!

— Guillermo del Toro (@RealGDT) February 24, 2016
So consider turning on mobile notifications for GDT, and then dream your kaiju and mecha dreams. (Though probably still with crossed fingers and toes, just to be safe.)