Quincy Jones Will Address Diversity With the Academy's Board of Governors
Jones promises to stick to the script on the telecast.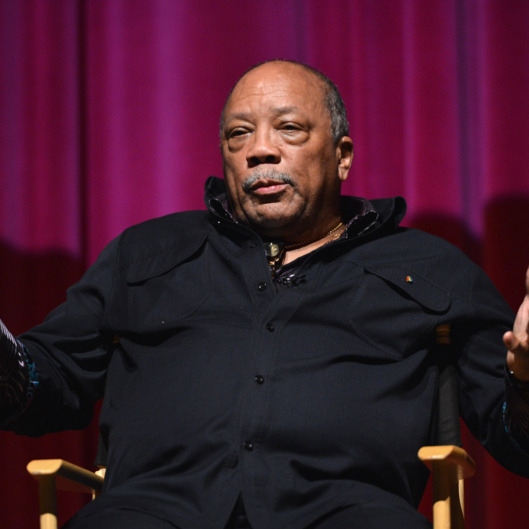 You may have heard that the Oscars are very white. (Though this could be the third straight year a Mexican filmmaker wins Best Director.) Quincy Jones, who has been a member of the Academy for 50 years, landed seven Oscar nods before receiving the Jean Hersholt Humanitarian Award in 1994. (He also has some Grammys and Emmys.) He also co-produced 1985's The Color Purple, which earned 11 Oscar nominations, and became the first African-American to produce the Academy Awards in 1996. Now, he's taking this problematic diversity issue to the board. Jones agreed to appear on tonight's Oscar telecast — and stick to the script — if he can address the board of governors regarding diversity. Speaking with the Associated Press after his Oscar rehearsal, Jones said, "I hope I can continue to inspire people to do something about this stuff." He went on: "I'm not a politician. I just know that it's very emotional. It's about opening the doors."