There Will Be No Vaping at the Oscars, Even for Certain Acting Nominees Who Are Under a Lot of Stress Right Now
The Dolby Theatre's policies are very strict.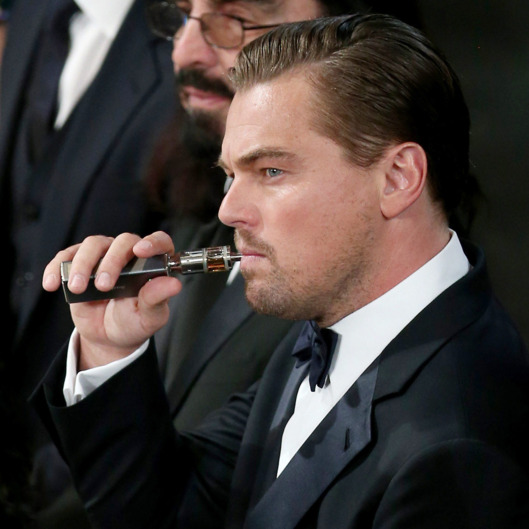 Will Leonardo DiCaprio's trials never cease? In order to finally get that Oscar, the actor has eaten raw bison liver, met with the pope, and even (possibly) jettisoned a girlfriend. Now Leo faces yet another ordeal: He will have to sit through the Academy Awards ceremony without resorting to that precious vape pen. According to TMZ, the Dolby Theatre has a very strict no-smoking and no-vaping policy, so unless the man who was Hugh Glass gets up during the ceremony and heads for a smoking area outside the theater (as if Leo could leave his seat at a time like that), he's going to have to go without for a whole three hours (plus overflow time) — that's more than 24 minutes longer than the theatrical cut of The Revenant!