8 Best New Songs of the Week
Let's get in formation.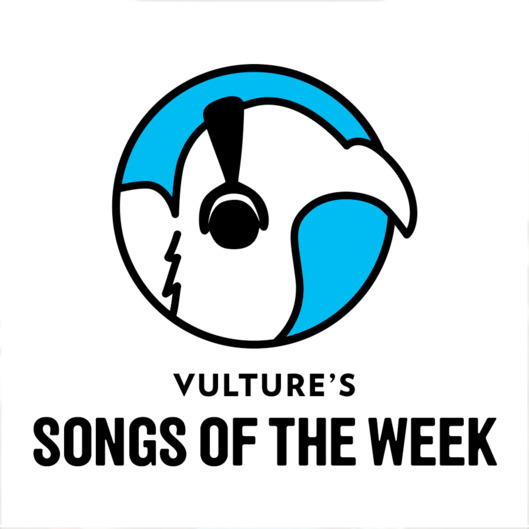 Every week, Vulture and friends highlight the best new music. If the song is worthy of your ears and attention, you will find it here. Read our picks below, share yours in the comments, and subscribe to the Vulture Playlist for a comprehensive guide to the year's best music.
Beyoncé, "Formation"
I've already spoken my piece on Beyoncé's genius "Formation" video, but we need to talk specifically about the song. Never think for one second that Beyoncé isn't just as much of a rapper as she is world-stopping pop star. She's been rapping since Destiny's Child; don't let her vocal runs or marriage to one of the greatest rappers alive confuse you. Beyoncé really can sneeze on any beat and make it sicker — frankly, the one Mike Will Made It gave her for "Formation" is nothing special (though it sounded killer on the Levi's Stadium sound system), but it's got just the right amount of bacon grease on it for Beyoncé to get stanky. Drake may be the current king of quotable lyrics, but "Formation" is the rare song where every single line is unforgettable and subversive: "You mix that negro with that Creole make a Texas bama." Fire. "I like my negro nose with Jackson 5 nostrils." Say that. "I got a hot sauce in my bag, swag." It's lit. "When he fuck me good I take his ass to Red Lobster." Sheeesh. "I just might be a black Bill Gates in the making." Slay, trick. So much of Rae Sremmurd's carefree southern blackness lives in pockets of this song, so it's no surprise Swae Lee co-wrote it. (Get over it, Ebro.) There are almost too many layers here to unpack — I haven't even touched on its queer politics — and that's why there is no greater bitch than Beyoncé causing all this conversation. —Dee Lockett (@Dee_Lockett)
Dua Lipa, "Last Dance"
Young love blossoms in this subdued dance number from Dua Lipa. I'm fatally attracted to her singing, and while this latest single isn't vocally adventurous, it pulls you in with its loop-tracked "oohs" and sense of urgency. "Last Dance" is worth getting hurt over this week, especially with Valentine's Day coming up. Drugstore chocolate and sad dancing — what could be better? —Justin McCraw (@JustinMcCraw)
Zendaya feat. Chris Brown, "Something New"
You don't really hear much these days about Zendaya's singing career, probably because the one album she made in 2013 flew under the radar like so many imperfect takes on R&B do. She's more known now for being woke beyond her years (though not woke enough to turn down a Chris Brown feature, I guess); now she's back with a new single, "Something New." Zendaya's still feeling out her sound (even working with Timbaland!), and she's crafted a throwback jam in the process. The song alludes to trying new things in bed, but she couldn't have picked a better throwback sample to get her point across, using TLC's "Creep" for the beat's foundation. Zendaya has always lifted so much inspiration from the '90s for her fashion, so hearing how she pays homage to that decade in song sounds super swaggy. —DL
Gallant feat. Jhené Aiko, "Skipping Stones"
Didn't we tell you Gallant would be one to watch this year? You know those times when love seems so far out of reach, it feels like you might never touch it again? "Skipping Stones," and especially Gallant and Jhené Aiko, can relate. I don't know how Gallant does it, but every time he opens his mouth, it's like he channels history's greatest falsettos. "I was born in a league of my own," he sings, as if we couldn't tell. It's the kind of classic song that'll make you want to be in love when you're not, and remind you to honor the love you have if you've been lucky enough to find it. —DL

Foxes, "Cruel"
Sometimes I like my pop big and vibrant, like pretty much the entire sophomore album from Foxes, the oft-forgotten voice of Zedd's 2012 smash, "Clarity." I mean, "Body Talk" owes so much to golden-era Kylie Minogue meets Girls Aloud — so, naturally, it never got its due here in the States. "Cruel," though — now that's a song Katy Perry would've probably loved to get her hands on. It feels like it would've been right at home on Teenage Dream, but instead it'll maybe someday live on the Spotify Teen Party playlist of my dreams, where it belongs. —DL

Thundercat, "Untitled"
During a recent radio interview, Stephen Bruner, a.k.a. Thundercat, discussed some of his significant influences, including David Bowie's "Aladdin Sane." That space-funk sound permeates Thundercat's new, still-untitled song, which plays at 14:20 in the interview. A collaboration with Mono-Poly, the track showcases Bruner's falsetto and synth notes whizzing like shooting stars and wah-steeped guitars. It's classic Thundercat — a sexy two-and-a-half-minute romp that abruptly veers into another song at the end (sadly, the music cuts just as that next song starts). —Greg Cwik (@gregcwik1)
Young Thug, "Family"
I am probably the last rap fan alive who has yet to form a definitive opinion about Young Thug. So of course I pick a song off his latest tape, I'm Up, that he doesn't even show up on until two minutes in. "Family," as the title makes clear, is all about Thugger's sisters, Dolly and Dora (whom you saw in his fantastic "Best Friend" video). They rap the front half of it — such a major statement (despite Dolly saying it's not). Thugger calls them his clan, and if you've watched his recent interviews, you might've learned that he's one of 11 siblings and has gifted every single one of them a house now that he can afford it. I love humbling stories like that, and I especially love hearing about how tight they all are with each other on one of his own songs. —DL
Lianne La Havas, "Fairytale"
Just Lianne and her guitar for five whole minutes — has she peeked into my dreams? Going from little-known singer-songwriter to Prince's right-hand woman in a couple of years, Lianne's entire career so far, you could say, has been a fairy tale, whether she believes in them or not. It's hard to tell from her new acoustic song, a soft-sung lullaby meant to calm and carry us through the rough seas ahead. I don't know if Lianne puts her faith in happy endings, but so as long as the journey's touched by hope and resilience, we gon' be all right. —DL