50 Cent Will Host a Variety Series for A&E; Yes, This Is Real Life
Hey 50, it's your payday.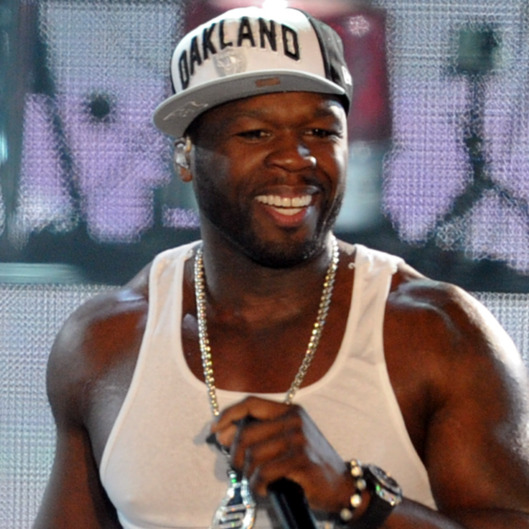 Confusing money person 50 Cent has now declared he wants to reinvent the variety show. As reported by THR on Thursday, the rapper will work with A&E to develop 50 Cent Presents (working title), a showcase that boasts a unique combination of sketch comedy, stand-up, "reality experiments," live music, magic, and dance. Variety added that the series will feature well-known celebrities, friends of 50, and new talent. "I grew up watching variety shows and am excited to put my own spin on the format," 50, who will also host and exec-produce, said. "I hope everyone is ready to bring their talent forward; I want to show the world the best of the best." No word yet on whether that means all the stand-up punchlines will have to involve Meek Mill.