Salt-N-Pepa, Vanilla Ice, and All Your '90s Guilty Pleasures Are Going on the Tour of the Year
Coolio, Kid 'n Play, Rob Base, and more gems.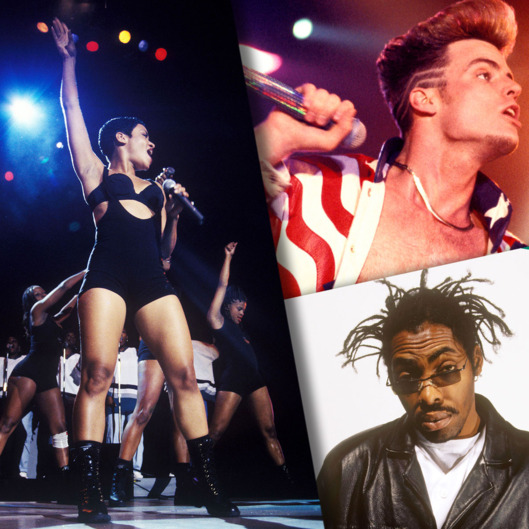 As I walk through the valley of the shadow of death, I take a look at my life and realize there's nothin' left ... except insatiable thirst for '90s nostalgia. Just a day after members of the Backstreet Boys, 'N Sync, 98 Degrees, and O-Town dropped a frightening song for their zombie movie — oh yeah, that's a thing now — we have more news that would make your Furby's head explode. A resurgent Salt-N-Pepa, as well as Vanilla Ice, Coolio, and pretty much every artist you pretended not to love in the '90s, are going on tour together this spring. And not just any tour — an I Love the '90s tour! Which isn't sponsored by VH1, but c'mon. They'll be joined by such '90s icons as All-4-One, Biz Markie, Color Me Badd, Kool Moe Dee, Kid 'n Play, Rob Base, Tone Loc, and Young MC, because it's been far too long since we've been sexed up this way. How many one-hit wonders does it take to make a throwback go right? Well, you get the idea. The tour kicks off April 15 and lasts through the summer — just enough time for you to grow out a high top and prepare yourself for that rumored Spice Girls reunion, too.