Comedians Play One Last Basketball Game As a Sweet Farewell to the Late Garry Shandling
Kathy Griffin, Bill Maher, Judd Apatow, and Jeffrey Tambor were there.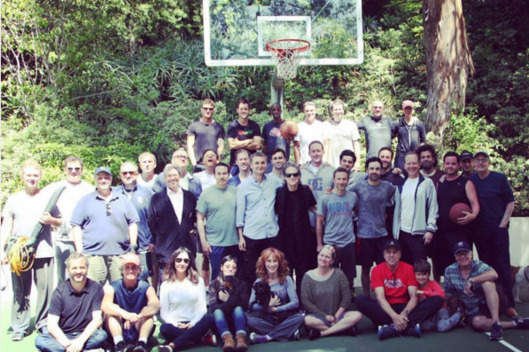 Garry Shandling's comedian friends sent him off with a touching gesture: a final basketball game at his home. Judd Apatow posted a photo on Instagram with the caption "One last game of basketball at Garry's house to say goodbye." Shandling had a tradition of hosting a weekly pickup basketball game. Among the players were Kathy Griffin, Bill Maher, and Jeffrey Tambor. The sweet moment is a tribute to how many comedians the late Shandling influenced as a comic and a friend.