The Dark Tower Movie Is Officially On, With a Few Slight Changes
They won't be starting at the first book, and there won't yet be a TV show.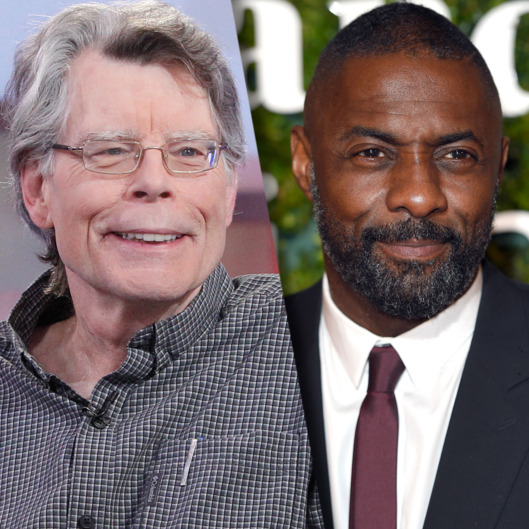 If you're the type of person who didn't want to hear anything about the long-gestating Dark Tower adaptation until cameras started rolling, good news: The film's director, Nikolaj Arcel, tells EW that production begins in a few weeks, with rumored stars Idris Elba and Matthew McConaughey officially onboard. However, there will be some changes to the plan: Producer Stephen King tells the mag the movie won't be drawing from his first book in the series, The Gunslinger; instead, he says, it "starts in media res." (Combined with Arcel's statement about the film taking place in modern times, fans speculate the movie will largely be an adaptation of the third book, The Waste Lands.) Also, the cumbersome film-TV hybrid plan appears to be on hold, at least for now. Which is probably for the best, because that sounded complicated as hell.
It's official: The man in black fled across the desert and the gunslinger followed. #DarkTowerMovie @McConaughey @IdrisElba

— Stephen King (@StephenKing) March 1, 2016
.@McConaughey you have one new follower. #DarkTowerMovie https://t.co/5fSKF02C7I

— Idris Elba (@idriselba) March 1, 2016
.@idriselba come and get me, I look forward to it. #DarkTowerMovie https://t.co/4gxqm2GPo3

— Matthew McConaughey (@McConaughey) March 1, 2016