If You're Holding Your Breath for Hellboy 3, Stop
Bad Hellnews, everyone.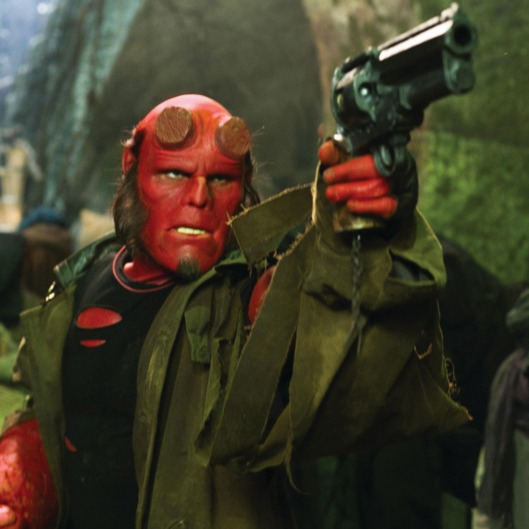 Ugh, now we'll never get to see him grow into a Hellman! Find a sensible Hellwife, have little Hellbabies, take a mortgage out on a Hellhouse. It's a shame. According to The Hollywood Reporter, star Ron Perlman admitted that, despite his personal campaign for the threequel, Hellboy 3 "probably will never happen." "Though," he added, "you never say never never." For those of you still hoping to see a movie about the unholy offspring of a demon and a witch consorting with mankind, Perlman is producing Michael Shannon's upcoming comedy Pottersville, and honestly he's as close as we're gonna get.