Elton John Sued by Former Security Guard for Sexual Harassment
John's camp denies the allegations.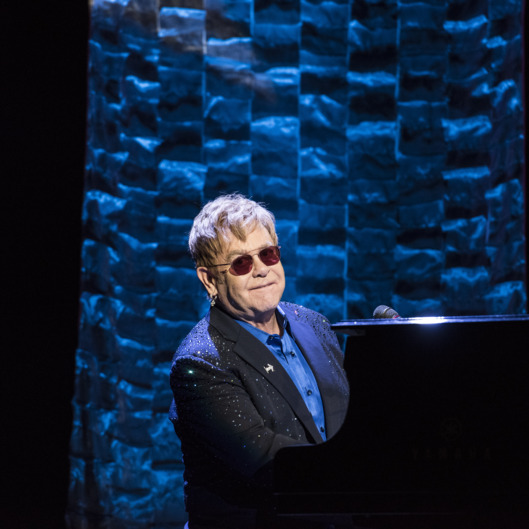 An LAPD official who worked in Elton John's security detail for more than a decade has sued the singer-songwriter for battery, sexual battery, and harassment, according to court documents obtained by the L.A. Times. The complaint, filed in California on Monday, claims that from 2002 to 2014 John made aggressive comments and performed inappropriate actions, with escalating "frequency and intensity after 2010." The former employee, Jeffrey Wenninger, wants unspecified damages for pain, health care, and lost wages. "At no time did plaintiff consent to defendant Elton John touching him," reads the suit, which cites three instances of recent groping; it also accuses John of saying, "Get your todger out," "Say hello to Uncle Elton," and "You have so many gay genes in you, they just haven't met up yet."
In addition to John, Wenninger is suing the company that got him the security job over claims of unfair retaliation, according to the AP. The documents note Wenninger left John's security detail in 2014, and was denied a request for more work afterward. Wenninger's legal team would not tell the AP why he wanted more of the gig following years of alleged harassment. "This baseless lawsuit is brought by a disgruntled former security officer seeking to extract an undeserved payment," John's attorney told media in response. "These claims are patently untrue and contradicted by numerous previous statements made by this plaintiff. We will not give into his latest abuse of the legal system."