Patience, People, a Guns N' Roses Summer Tour Is Coming
They'll hit 21 cities.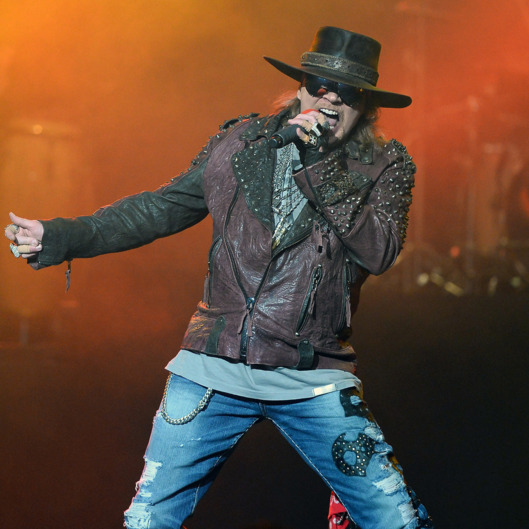 Were you bummed when Guns N' Roses announced they'd be (sort of) reuniting for the first time in 23 years only at Coachella and a few other shows on the West Coast and Mexico? Oh, don't worry, they want your money, too: Guns N' Roses have finally confirmed what you probably assumed, that they'll be heading out on a 21-city tour this summer. There are no dates just yet, but Duff McKagan has revealed all the cities (New York made the cut!), and the band released a teaser for the tour. So patience, people, Guns N' Roses will be back to terrorize a concert promoter near you shortly. 
Patience... #GnFnR pic.twitter.com/Jk91zm9E0C

— Guns N' Roses (@gunsnroses) March 25, 2016
March 25, 2016