Hillary Clinton Surprises Beyoncé With a Visit and Probably a Desperate Plea to Be Her Vice-President
Probably chatted about who runs the world.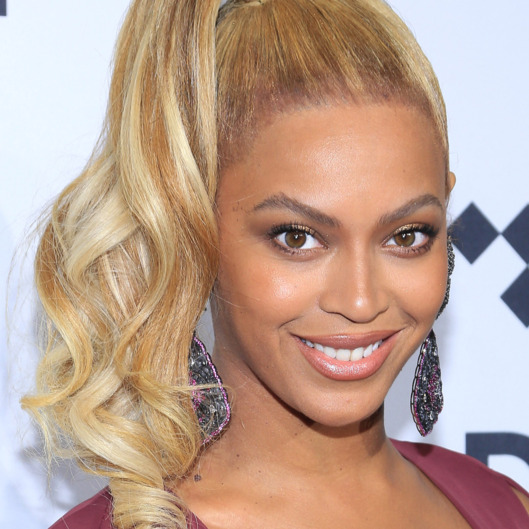 Well, this certainly isn't going to help haters be less corny with that Illuminati mess. According to Us Weekly, Hillary Clinton dropped by Beyoncé's video shoot last Thursday for an impromptu meeting, which means that HRC probably asked Bey to be her vice-president, and, also, we'll be getting a new Beyoncé video soon. Which is more important? Who's to say? Fortunately for America, Beyoncé turns 35 before the election, narrowly reaching the age requirement for VP candidates. Phew! "I want to be as good a president as Beyoncé is a performer," Clinton told the audience at an Iowa town hall the next day. If Clinton does make a cameo in Beyoncé's video, hopefully it will just be four minutes of Hill weeping ecstatically after shaking Bey's hand. What could be more humanizing? What could be more American? Yes, Bey can!