Jada Pinkett Smith Seems Pretty Chill About Chris Rock's Petty Oscars Joke
"It comes with the territory, sweetheart."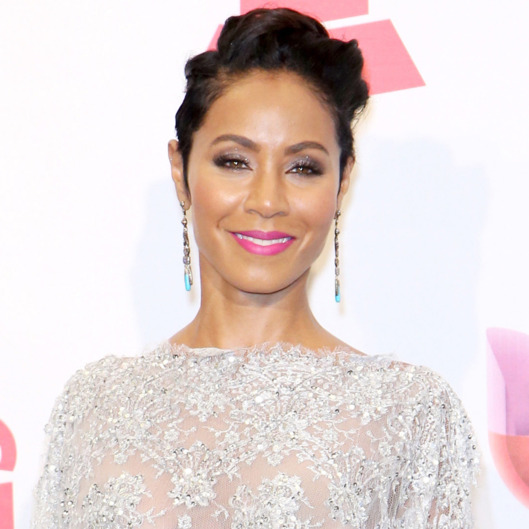 If Jada Pinkett Smith was at all bothered by Chris Rock's Oscars joke about her boycott, then she really is a good actress. Because when pressed by paparazzi at LAX over the weekend about how she felt about Rock saying, "Jada boycotting the Oscars is like me boycotting Rihanna's panties. I wasn't invited!" she had the chillest of chill responses: "It comes with the territory, sweetheart. But we gotta keep it moving. There's a lot of stuff we gotta handle, a lot of stuff in our world right now." It's true, on any given day in Jada's world, she has to handle fixing the Academy, making sure her husband gets his due praise, terrorizing Gotham City, coddling the male ego, and guiding two exceptionally woke teens to further genius. So even if Jada had more than 24 hours in a day in her world (Willow's probably found a way), she still wouldn't have a second to waste on petty wisecracks.