27-Year-Old CW Star Fakes Dating Jon Lovitz to Promote Her New Single
Well played, I guess?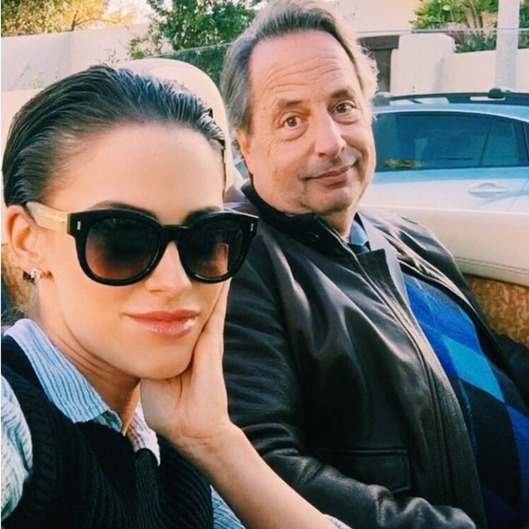 For the past few days, former 90210 star Jessica Lowndes has been teasing her 700,000 Instagram followers about an exhilarating and intoxicating relationship with a mysterious older man, one whose hands she said were "wise" and told "a thousand stories." Over the weekend, she finally unveiled her sexy new beau, who turned out to be ... comedian Jon Lovitz — a gigantic record-scratch of a discovery that thrilled and titillated tabloids in equal measure. But now, just as Chrissy Teigen foretold, the pair have revealed that their entire relationship was actually an elaborate early April Fools' prank designed to promote Lowndes's new single. Or at least, it will be until the pair discover that all their weeks of faking a relationship actually made them fall for each other for real, leading to a tearful third-act confrontation where Lovitz asks Lowndes, "Am I a prank? Am I a fucking prank?"