'90s Child-Stars Jodie Sweetin, Christine Lakin, and Beverley Mitchell Will Do Reality Show Hollywood Darlings, Finally Answering the Ancient Question: Where Are They Now?
So Jodie Sweetin is pretty busy now, huh?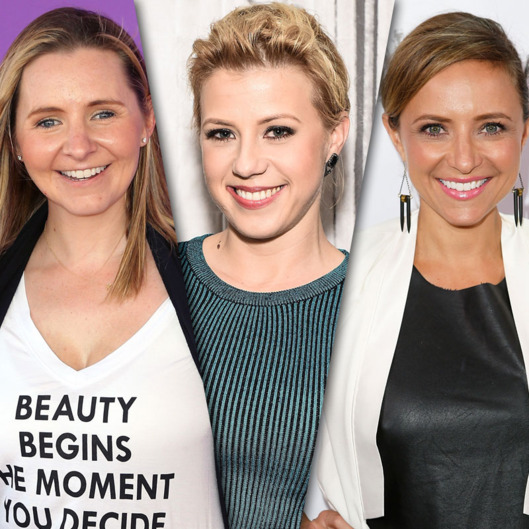 Where are they now? We know!!! '90s child stars Jodie Sweetin (Full House), Christine Lakin (Step By Step) and Beverley Mitchell (7th Heaven) have signed on for eight episodes of Hollywood Darlings, a new unscripted "docu-comedy" series on Pop. What is a docu-comedy, you ask? It's where things are edited to be funny instead of dramatic, we think. The series will focus on the three lifelong friends, who grew up together in "the business," and have since become moms, wives, and businesswomen. Or have since been working on Fuller House. "Our childhood characters prepared us for the roles of our lives … literally. There really aren't words to describe the way we grew up and the bond we share, so we decided that we wanted to give a glimpse into our unique sisterhood," said Sweetin, Lakin, and Mitchell (maybe all at the same time? Sisterhood!). Since some people maybe sort of are into '90s nostalgia, we're guessing this reality show will get some viewers. Here's to hoping David Gallagher and Suzanne Somers drop by to hang.