Kanye West: Yes, I'm Still Tweaking The Life of Pablo; 'Wolves' Changes Tonight
And the changes come right as your free Tidal membership ends.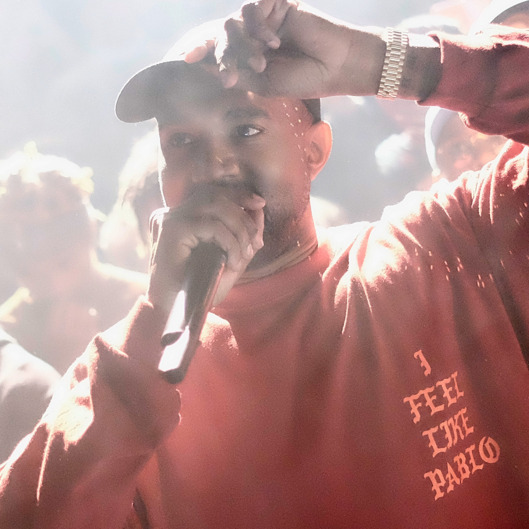 On the heels of "Famous" changes, Kanye West tweeted Tuesday that tweaks to "Wolves" were next. He previously promised to fix the track as part of his public quest for a perfect album. "Worked on ['Wolves'] for 3 weeks," he wrote, hashtagging "contemporaryart" because he's in the process of transforming into a human museum. "Life of Pablo is a living breathing changing creative expression." Pitchfork had confirmed with Tidal that the changes would continue to hit the streamable version of Pablo — and they did Tuesday night, in the forms of a one-minute-plus extension and personnel swaps: The latest "Wolves" clocks in at 5:01, with Sia and Vic Mensa back onboard. West also added echoes to his final verse and spun Frank Ocean's part into its own brief track. (Oddly enough, these updates have begun surfacing near the end of the free Tidal trial you might have signed up for, which is either an ironic coincidence or a torturous marketing move.)
Fixing Wolves 2day... Worked on it for 3 weeks. Life Of Pablo is a living breathing changing creative expression. #contemporaryart

— KANYE WEST (@kanyewest) March 15, 2016
Listen here, while you still can.