Kim Kardashian Claps Back at Critics of Her Recent Nude Selfie, Knows Internet Beef Is a Dish Best Served Scalding-Hot and Thrown at Bette Midler
The internet: a simmering roast battle just waiting to boil over.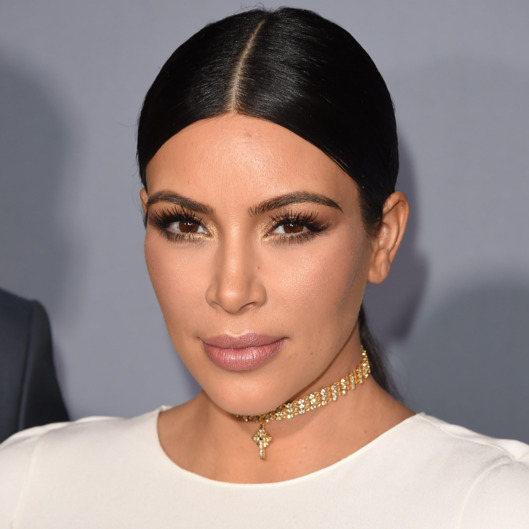 Well, Kim Kardashian and Bette Midler are in a fight on Twitter, and it's just as wonderful as you'd always dreamed. After several celebrities, including Midler, Chloë Grace Moretz, and Piers Morgan (in addition to a few-hundred-thousand absolute nobodies) criticized Kardashian for posting a nude selfie, Kim K. came for them each by name on Twitter. She also bragged about the almost obscene amount of money she made from her video game. Can you imagine publicly accusing Bette Midler of being a fake friend and demanding she send you nudes? Bette Midler nudes! Give Kim enough time, and eventually she will come for us all. 
sorry I'm late to the party guys I was busy cashing my 80 million video game check & transferring 53 million into our joint account 🤑🤑🤑💰💰💰

— Kim Kardashian West (@KimKardashian) March 8, 2016
hey @piersmorgan never offer to buy a married woman clothes. thats on some ashley madison type shit #forresearch

— Kim Kardashian West (@KimKardashian) March 8, 2016
hey @BetteMidler I know it's past your bedtime but if you're still up and reading this send nudes #justkidding

— Kim Kardashian West (@KimKardashian) March 8, 2016
hey @BetteMidler I really didn't want to bring up how you sent me a gift awhile back trying to be a fake friend then come at me #dejavu

— Kim Kardashian West (@KimKardashian) March 8, 2016
let's all welcome @ChloeGMoretz to twitter, since no one knows who she is. your nylon cover is cute boo

— Kim Kardashian West (@KimKardashian) March 8, 2016