Here Are the Lonely Island Movie Title and Poster You've Been Waiting For
Very popstar-y, very Bieber-y.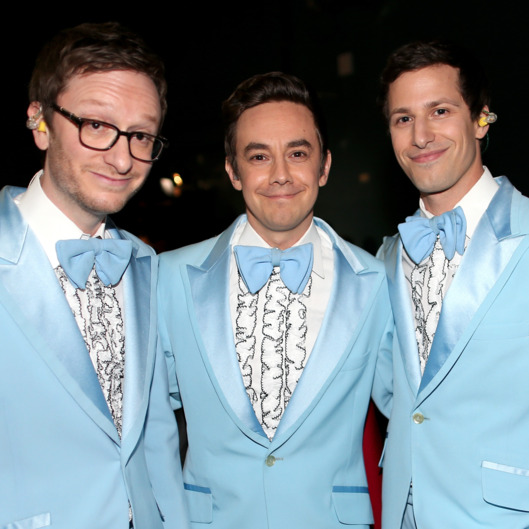 The Lonely Island's forthcoming musical parody now has a name worth sharing: Popstar: Never Stop Never Stopping. Andy Samberg unveiled the Bieber-y title, as well as a Bieber-y teaser poster, during a Monday visit to Jimmy Kimmel Live. The mockumentary-esque movie follows a rapper (Samberg) who reunites with his old boy band to administer damage control after a dud of an album. This is what that rapper will look like at some point during the proceedings:
POPSTAR: NEVER STOP NEVER STOPPING - !!!!!!!!!!!!!!!!!!!!! June 3rd! Let's go! #Popstar pic.twitter.com/mFRxQToB0P

— The Lonely Island (@thelonelyisland) March 1, 2016
Akiva Schaffer, Jorma Taccone, and Tim Meadows also appear in the Judd Apatow–produced comedy, due out June 3:
Till then, do your best to remain patiently remaining patient.