Louis C.K. Is Submitting Horace and Pete for Drama Emmy, Because Louis C.K. Can Do Whatever He Wants
But is it eligible?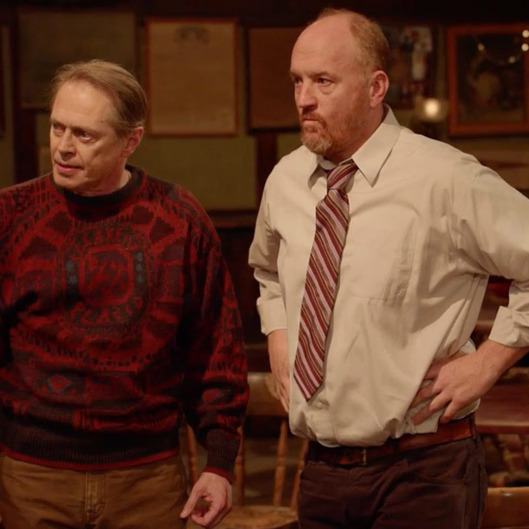 Louis C.K. might have taken a hiatus from making his FX sitcom Louie, but that doesn't mean that he's necessarily out of the Emmys conversation. The Hollywood Reporter writes that the comedian has submitted his show Horace and Pete — which he wrote, directed, financed, produced, and distributed via his website, LouisCK.net — for Emmys consideration. Since each episode ranges from 30 to 70 minutes, C.K. submitted the show for the drama category. (As you'll remember, the Emmys created a temporal division between the drama and comedy categories, where comedies clock in under the 30-minute mark and dramas go over it.) The show about two brothers played by C.K. and Steve Buscemi boasts a prestigious cast that is already quite familiar with the Emmys, including Edie Falco, Alan Alda, Jessica Lange, and others.
Indiewire mused whether or not the show would actually be eligible, because of a rule stating that shows sold on the internet prior to their first airing would not be considered, but a representative for the Television Academy told Vulture that such a rule was "irrelevant" because the show was a simultaneous pay-and-download transaction. So yes, Louis C.K. can submit Horace and Pete for the Emmys, where he has received 37 nominations and six wins, because it's Louis C.K.'s show, and he can do whatever he wants with it. Now give him his Cinnabon.