One Month in, Matt LeBlanc Finally Lands First Top Gear Controversy
His co-host apologized "unreservedly" for the incident.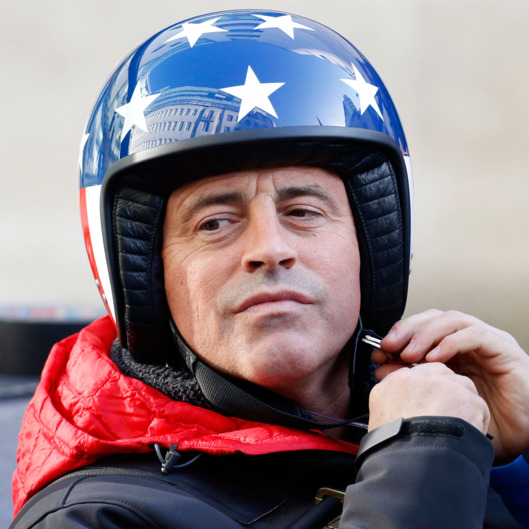 When you're the host of Top Gear, you never forget your first tabloid controversy, and now, one month into the gig, Matt LeBlanc has finally gotten a taste: Over the weekend, LeBlanc was photographed performing a burnout for the show near London's Cenotaph, which memorializes the British soldiers lost since the First World War. In response, retired Col. Richard Kemp, former commander of British forces in Afghanistan, criticized the stunt as "gravely disrespectful," adding that the Cenotaph was "a sacred tribute to millions of people who have done far more for their country than ... Matt LeBlanc ever will." Though a show spokesman clarified that the former Friend was actually a "respectful distance" away from the memorial, LeBlanc's co-host Chris Evans was thrust into the bizarre position of having to apologize for what the show had seemed to do. "It doesn't matter what actually happened, it doesn't matter what the circumstances were that could explain this away," Evans said on his radio show Monday. "What is important about this is what these images look like and they look entirely disrespectful." A previous incident in which LeBlanc frolicked atop a mass grave has gone largely unremarked upon.