Scandal Will Star a Donald Trump–Like Candidate, Allowing the Wig Department's Imagination to Run Wild
Yes, Shonda Rhimes is also obsessed with <em>Hamilton</em>.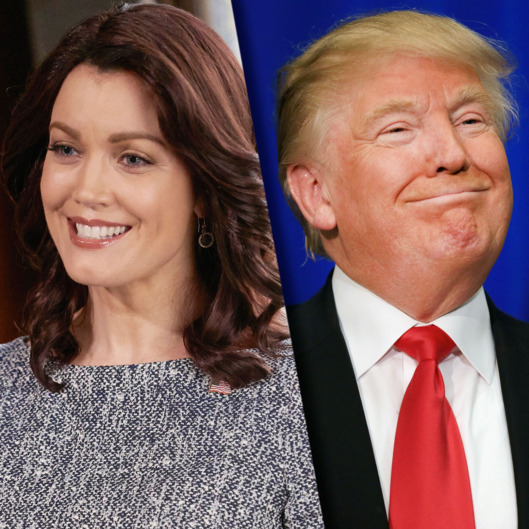 The Republican presidential primaries have made it difficult to distinguish reality from fiction, so it's only fitting that one of our most ridiculous TV shows draws inspiration from reality with its own Republican presidential candidates. That's right: Scandal is doing Donald Trump! In the grand tradition of Law & Order, Scandal will be giving ex–First Lady Mellie (played by Bellamy Young) a Donald Trump–like character to face off against as she runs for the Republican nomination. At a PaleyFest screening of a new episode Tuesday night, Variety reports that, indeed, "the larger-than-life presidential hopeful" would be fictionalized and that the actor would be someone who has already appeared on the show. We just hope hair and makeup are letting their imaginations run as wild and free as Trump's own hair (and mouth).
How else has the real-life presidential race affected Scandal? "We did have some moments where I would run back to the writers room and I would say, 'Hey, there's some dialogue that we need to cross out because it kind of already happened,'" showrunner Shonda Rhimes said at the PaleyFest screening. But, really, she's less interested in the presidential debates than she is in our other national obsession. "I will be honest and say I am more influenced by Hamilton right now than the election. The election right now, it's its own thing. You can't make that stuff up."