Terrence Howard and Hope Davis Will Make Their Way Back to Wayward Pines for Season 2
The series returns May 25.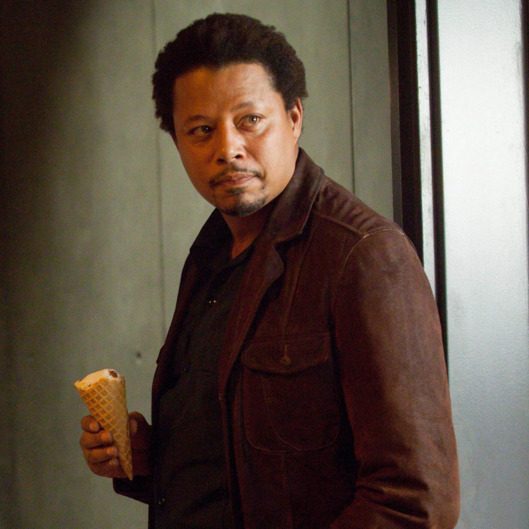 After Wayward Pines became a surprise hit last summer, Fox announced plans to bring the series, which was originally a limited event, back for a second season. Now, Fox has confirmed that Terrence Howard's sheriff Arnold Pope and Hope Davis's Megan Fisher will be back in that second season. The twisty supernatural thriller will return "in the wake of season one," when newcomer Jason Patric (Dr. Theo Ydelin) "awakens from suspended animation" and finds himself in the middle of a rebellion against the rule of the First Generation. Djimon Hounsou (Blood Diamond) has also joined the cast, alongside Nimrat Kaur, Kacey Rohl, and Josh Helman. Melissa Leo, Carla Gugino, Toby Jones, Tim Griffin, Shannyn Sossamon, and Charlie Tahan will all return as their season one characters. You don't have to pine for Pines for long, as the series will return on Wednesday, May 25.