You'll Love This Mural of Kanye Kissing Kanye Like Kanye Loves Kanye
The sexy, 20-foot painting adorns a wall in Australia.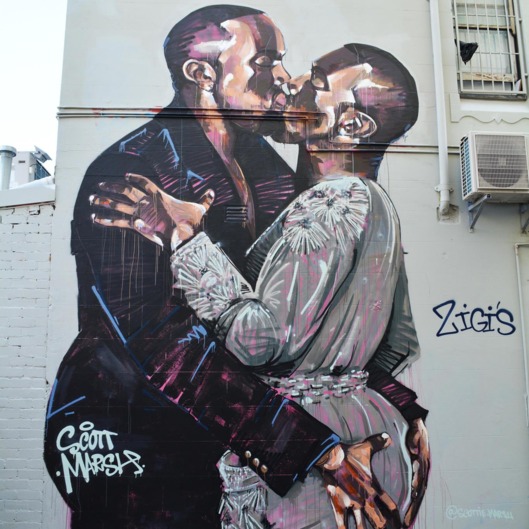 What if someone made a mural of Kanye kissing Kanye? Man, that would be so Kanye. Thankfully, the sleuths at Reddit found exactly that: A mural of a buxom Kanye West making out with another buxom Kanye, his hands wrapped around his own bodacious butt, now festoons a wall in Sydney, Australia. Scott Marsh, a Sydney-based artist, is ostensibly responsible, as his name adorns the painting. It's a re-imagining of Kanye kissing Kim on the red carpet at the 2015 Grammys. You know, the Grammys where Kanye almost Imma-let-you-finish'd Beck. No word yet on whether Kanye has offered to buy the wall and put it in his house.