Tracy Morgan Says He Contemplated Suicide After 2014 Car Crash
"I was in a very dark place," Morgan said.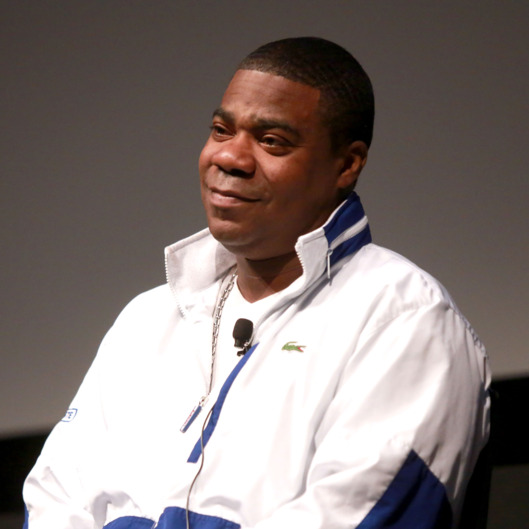 From a young age, Tracy Morgan supported his family through his comedy, so when a horrific 2014 accident put him in a coma, he worried his sense of humor was gone, and along with it, his purpose in life. "I said, 'If my funny ever went away, I'd die,'" Morgan told Rolling Stone in a new interview. "And I thought I was going to die for a long time. My thoughts — I was in a very dark place. I was sitting right here, contemplating suicide. I couldn't walk." Luckily, Morgan's recovery progressed — he's thanked God for speaking to him in his coma — and his funny returned. "It's gonna take more than 18 wheels for me to get out of here. I have to raise my girl, raise my wife, raise my family," Morgan also told Rolling Stone. "Gotta keep my octopus alive. Gotta keep my sharks alive. Those are God's creatures! I'm needed!" The comedian has also returned to his career, hosting SNL, signing up for a slew of film and TV roles, and doing a stand-up tour, which he intends to turn into a comedy special. His working title: "Stayin' Alive."