Kelly Ripa and Michael Strahan Allegedly 'Couldn't Stand Each Other,' So It Looks Like Your Mornings Were a Lie
Why, Morning TV God? Why?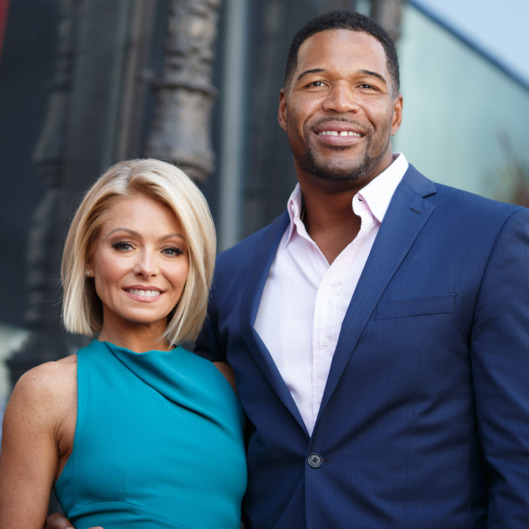 Morning Mom and Morning Dad have been unhappy for a long time, but it doesn't mean they don't love you very, very much. That's the word from Page Six, which alleges that, while tensions are high at Live! With Kelly and Michael due to Michael Strahan's scheduled move to Good Morning America, they have always been high due to the fact Kelly Ripa and Strahan don't care for each other's company. At all. Their source claims Ripa and Strahan "did not get along." Damn. The source continues, "It was all for the show. They could not stand each other, and whenever they communicated off-camera, it was always through their reps." Damn! But another source alleges, "It's 100 percent not true that they only talk through their reps. I've seen them together chatty a million times. But is there tension? Sure." If true, it's a testament to Ripa and Strahan's acting abilities that they managed all those hours of forced cheerful banter. If it ever comes out that Kathie Lee and Hoda secretly hate each other, America is going to have to shut down all television before noon.