Stars, They're Just Like Us: Accidentally Registering for Ultraconservative Political Parties
The American Independent Party opposes abortion and same-sex marriage, and wants to build a fence along the U.S. border.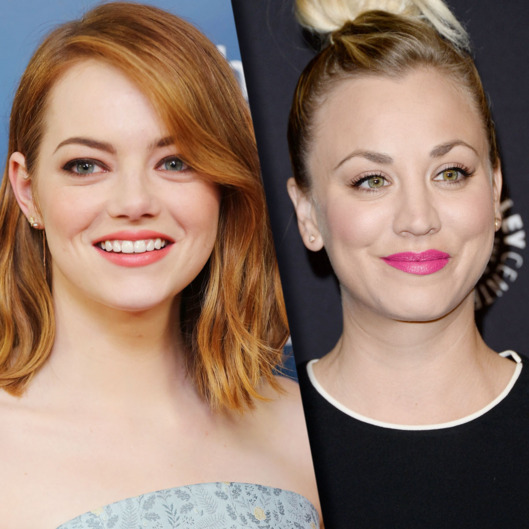 The beautiful people of Hollywood are above the mess of party politics. Indeed, they are true independent thinkers who support freedom of expression and, if only by accident, the assertion "All Governments Under God." An investigation from the L.A. Times revealed that thousands of Californians have registered for the ultraconservative American Independent Party, while meaning to define their political affiliation as "independent" on voting forms — among them, a gaggle of confused celebrities that includes Emma Stone, Demi Moore, and boxer Sugar Ray Leonard. But the party that campaigns for "Our Great Pro-Life Constitution" and "Public Servants, Not Public Masters!" will not be getting a Bernie Sanders–style campaign video. Stone, Leonard, and Patrick Schwarzenegger, son of former Republican governor Arnold, all told the Times that they plan to re-register before the June election. Others had PR reps hustle out statements: "The views of this party do not accurately reflect my personal beliefs and I am not affiliated with any political party," The Big Bang Theory's Kaley Cuoco told the Times. Demi Moore, a big donor to the Obama campaign, took the full McCarthy route, having a representative write, "Demi Moore is not, nor has ever been, a member of the American Independent Party ... Any record that states otherwise is a mistake." Odds are, at least one celebrity truly does support the AIP, but who? Keep an eye out for a Hollywood Hills mansion with a 20-foot border wall.