Chris Rock Has Some Thoughts About Batman v Superman, Specifically, 'What the F--- Was That?'
&ldquo;Could you direct the <i>Fantastic Four</i>?&rdquo;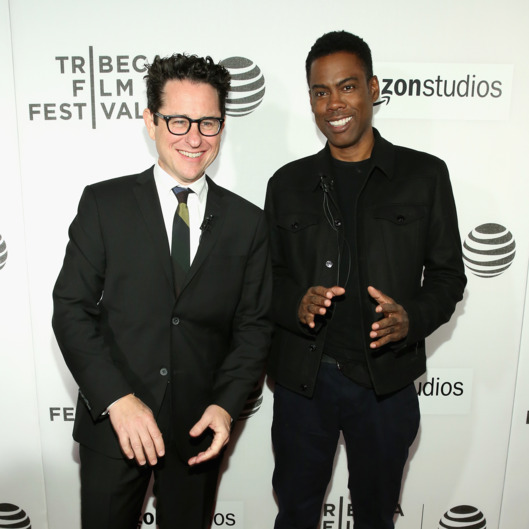 You know how there's always that person who says the thing that's on everybody's mind? Ten times out of ten, that person ends up being Chris Rock. At the Tribeca Film Festival this week, Rock talked with J.J. Abrams about the challenges of directing franchises films, and he did not hold back. "Did you see that Superman Batman shit?" He asked the Star Wars director. "What the fuck was that? I can't say anything, they weren't going to cast me anyway."
Rock continued with a deep dive into the logic of the Superman/Batman fight, something many have tried and failed to piece apart. "Superman can't fight a guy that drives a car!" Rock pointed out. "He gets a flat. Like he's going to fight Superman. Needs AAA, but yeah, he can fight Superman. He's got jumper cables, and he's going to fight Superman." Someone should probably have brought in Rock — or anyone, really — to consult on the film. 
Still, Rock has faith in Abrams, and he asked the director if he could tackle the Fantastic Four, his favorite comic book movie. "Could you direct the Fantastic Four?" Rock asked. "I love the Fantastic Four and they keep fucking it up! Like, God damn it. It's the Fantastic Four." "Get in there with Denzel, man," Abrams joked. "And you do it." To that, Rock said he was too old to direct a film like that. Too bad.
So in a mire of confusing superhero adaptations decidedly not endorsed by Chris Rock, what should you watch? "Go see that Disney animated movie," Rock told the crowd. "They don't let you down." You heard the man. Go forth and indulge in less confusing cinematic endeavors.