Coachella Producers Planning a Rock Mega-Concert With Dylan, McCartney, the Stones, the Who, and More
The three-night event could feature Dylan, MCartney, the Stones, Neil Young and more.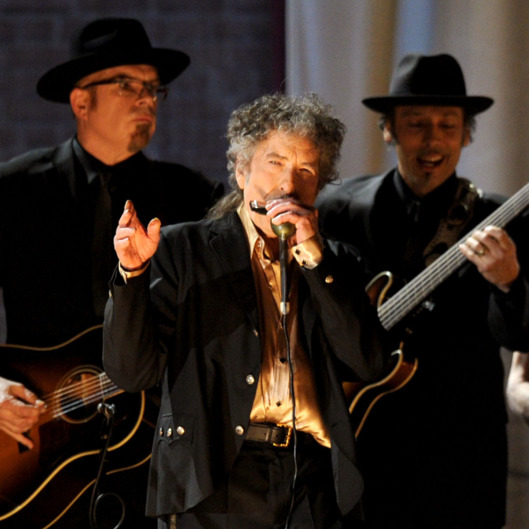 It's Coachella for the post-Millennial crowd, a.k.a. dads. According to the LA Times, Goldenvoice, the company that organizes the Coachella Music Festival, is planning a three-night event at the Empire Polo Field in Indio, California. The concert would feature Bob Dylan and the Rolling Stones on the first night (October 7), Neil Young and Paul McCartney on the second, and the Who and Pink Floyd's Roger Waters on the third. Negotiations are still being finalized — Billboard reports that some headliners are getting as much as $7 million — but the event would be the first to feature Dylan and McCartney on the same bill, though not the same night. We also look forward to the Boomer-friendly festival fashion in the crowd: Normcore cargo short cut-ups, flower crowns paired with sunglass croakies, and face paint slathered together with high-SPF sunscreen.