Cyndi Lauper Is Donating Raleigh Concert Profits to Help Repeal HB2
Kudos.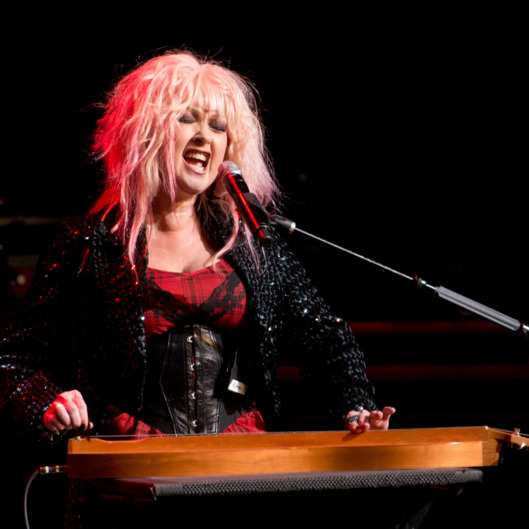 Cyndi Lauper, whose nonprofit the True Colors Fund fights to eradicate homelessness among LGBTQ youth, announced on her website that she will be donating all of the profits from her June 4 concert in Raleigh to Equality North Carolina's efforts to help repeal HB2. In the last few weeks, a host of musicians have announced various forms of protest and activism to rectify the anti-trans law. Lauper writes:
I have seen time and time again what can happen when people join together to do what is fair and the effort to repeal HB2 is the right and fair thing to do. I am hopeful that all of the current efforts to repeal HB2 will be successful and the True Colors Fund and I will continue to do all that we can to help. In that vein, the best way I know how to make a difference is what I have strived to do my whole life and that is show up for my family, friends, and fans in the LGBT community. So, for that reason I think the best way I can do my part is to turn my show in Raleigh on June 4th into an entire day to build public support to repeal HB2.

I will be donating all of the profits from the show to Equality North Carolina's efforts to repeal HB2 and I am proud of my manager and agent for joining me in this effort by donating their commissions from the show to this vital effort. I look forward to coming to North Carolina and standing up for equality and fairness. If we truly want an inclusive society, we all have to include ourselves in the effort to make that happen. This is the best way I know how to include myself and urge you to join me in the best way you know how.
Kudos to you, Ms. Lauper.