Daredevil Showrunners Doing Superhero Team Up The Defenders
Douglas Petrie and Marco Ramirez are on the job.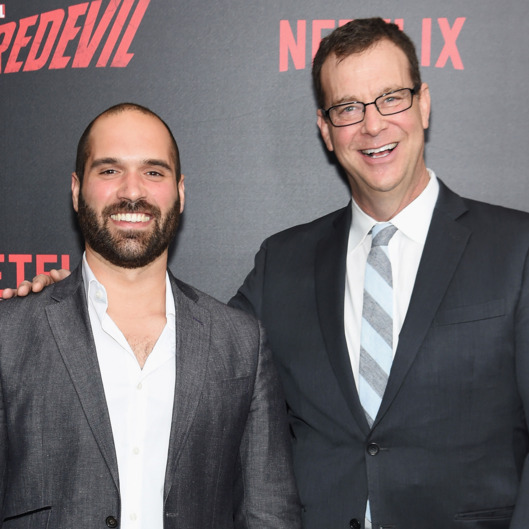 It appears that loyalty is rewarded in Hell's Kitchen. The showrunners on the most recent season of Marvel's Daredevil, Douglas Petrie and Marco Ramirez, have been tapped to run Marvel's The Defenders. The show will be the culmination of the first wave of Marvel/Netflix collaborations, in which the shows' various superpowered protagonists — existing favorites Daredevil, Jessica Jones, and Luke Cage, as well as the yet-to-be-seen Iron Fist — will join up to crush baddies as a unit. Think of them as a hyperlocal Avengers. Daredevil (and The Martian) executive producer Drew Goddard will return to executively produce, as well. Defenders assemble!