Dave Chappelle Turns Four-Hour Set Into a Tribute for Prince, Calls His Death 'Black 9/11'
"It's so much better that we grieve together."
Prince and Dave Chappelle had a curious, yet fascinating relationship. After seeing Chappelle's impression of him in a "Zorro-type outfit" for an amusing Chappelle's Show sketch about basketball and pancakes, years later Prince got the last laugh when he ended up putting Chappelle-as-Prince on the cover of his new single "Breakfast Can Wait." Both instances further immortalized the alluring mystique of Prince, and now Chappelle has paid tribute to the music legend in a four-hour set at San Fransisco's Chapel venue.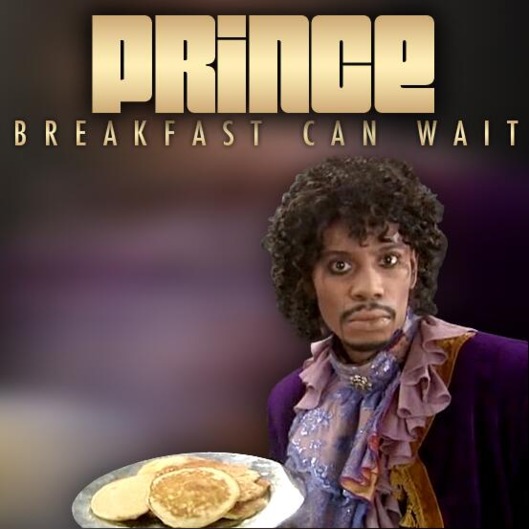 As reported by the San Fransisco Chronicle, the woeful comedian took the stage at 2 a.m. and admitted he almost didn't perform. "I almost thought about not coming tonight, but my band was like, 'Yo, Prince would definitely not condone that.' And now there is no place I'd rather be." Throughout the early morning, Chappelle told stories about his various experiences and encounters with Prince, and also revealed he wasn't aware of his death until media outlets began calling him for official statements. "I kept wondering all day, why are they calling me?" he said. "I'll tell you what: I didn't know him well, but I knew him well."
Chappelle's backing band played a few renditions of Prince classics throughout the set, including "Kiss" and "Nothing Compares 2 U," while the stage was softly illuminated with purple light. "This is black 9/11," he continued. "It's so much better that we grieve together."