Drake Will Release Views From the 6 on April 29
April: In like a lion, out like a Drake.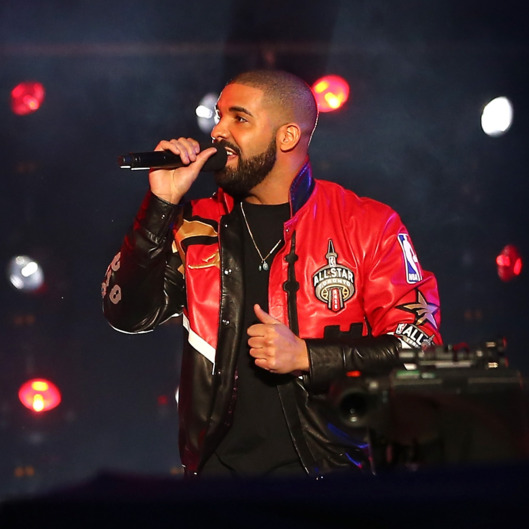 April comes in like a lion, and goes out like a Drake. After months of speculation about when Drake would release his latest album, the rapper confirmed an April release in February. On Twitter last night, Drake specified the exact date: Views From the 6 will premiere April 29, which is barely within the acceptable bounds of "April," but, whatever, it's new Drake. After releasing two singles this week — "Pop Style ft. The Throne" (with Kanye and Jay Z) and "One Dance ft. Wizkid & Kyla" — Drake also premiered a new version of "Pop Style" (without The Throne, but with a new Drake verse) on his Beats 1 show last night. The rapper initially promised that Views, his fourth studio album, will premiere exclusively on Apple Music, but has since deleted any mention of the service from his announcements. We'll have to wait a little longer to learn the details of its exclusively or lack thereof. April really is the cruelest month.
4/29/16 #VIEWS pic.twitter.com/kHa2rerRyV

— Drizzy (@Drake) April 10, 2016
Drake – Pop Style Feat. The Throne now available on iTunes: https://t.co/Iqs5KTxKPG #VIEWS @AppleMusic pic.twitter.com/jIYg5y3GeE

— Drizzy (@Drake) April 5, 2016