David Schwimmer as Tommy Moran, Elijah Jacob as TJ Moran; group - Feed the Beast, Season 1, Gallery _ Photo credit: Frank Ockenfels/AMC
Hankering to see David Schwimmer in a new prestige drama? The nice guy from Friends has another project post-The People v. O.J. Simpson as the lead of upcoming AMC drama Feed the Beast. Schwimmer plays Tommy Moran, a New Yorker with a troubled past who tries to start over by opening a Greek restaurant in the Bronx with his best friend, Dion Patras (Jim Sturgess), who hopes to use the business to pay back a debt to the mob. The series, which is based on 2014 Danish show Bankerot, also stars Michael Gladis as The Tooth Fairy, a local mobster with an affinity for tooth extraction, Lorenza Izzo as Pilar Herrera, Christine Adams as Schwimmer's late wife Rie Moran, and Elijah Jacob as his son, TJ. Feed the Beast premieres on May 31, at ten p.m., but until then, Vulture has an exclusive first look at the show: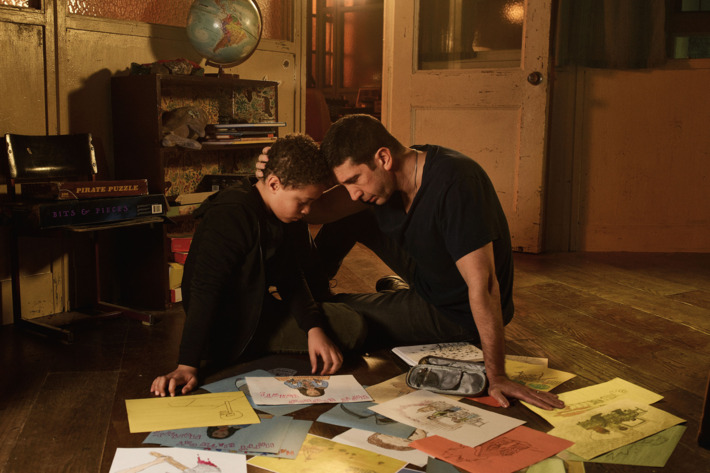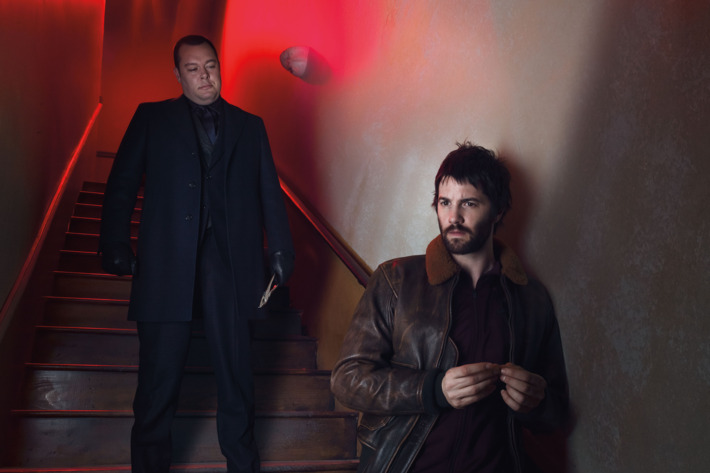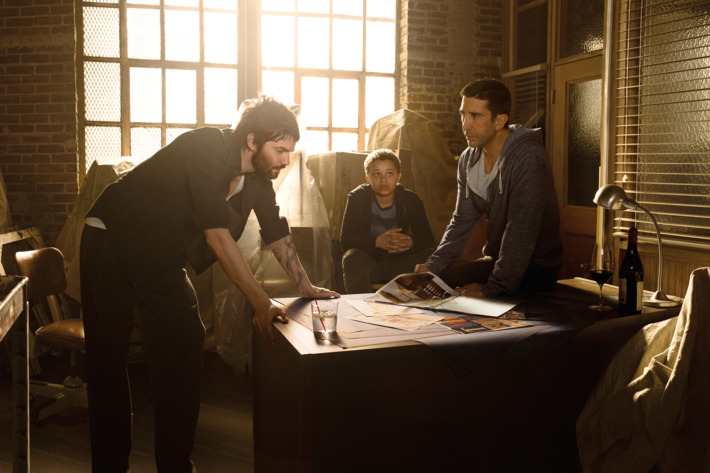 Vulture also has the show's opening credits (which you can compare and contrast with the Bankerot credits), composed by Pat Irwin and executive producer Clyde Phillips, with vocals by singer Sasha Dobson of the band Puss n Boots.