Gilmore Girls's Residents Gather for a Town Meeting: Boy, What Wouldn't You Give to See Stars Hollow During This Election Year?
<span>The residents of Stars Hollow are back for a dramatic-looking town meeting.</span>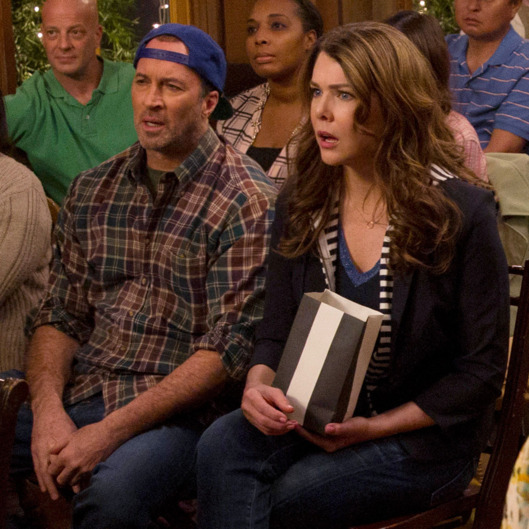 Despite the name, Stars Hollow is not a tiny village in a latter Twilight Zone episode in which time stands still for all eternity. As you can see, the Gilmore Girls's residents are still up to their old tricks nearly a decade later, those tricks being a healthy level of participation in municipal governance. Based on new stills from the show's upcoming Netflix revival, something jaw-dropping is happening in this Stars Hollow town meeting, presumably a public discussion how much the town spends on its annual string-light budget. This bucolic hamlet isn't going to drape itself in enchanting little fairy lights, people! What, do you want this place to look like some kind of dump, like Hartford?